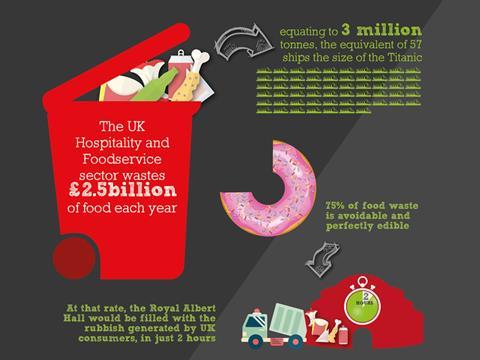 A new 'green alliance' called plate2planet between seven of the UK's key foodservice businesses will help retailers and caterers access practical information on sustainability and best practice.
The group, dubbed 'the Sustainability Seven', includes Unilever, Premier Foods, Délifrance UK, Vegware, Planet First, Jacobs Douwe Egberts and Bidvest Foodservice. It has launched a website to provide a range of information and articles on issues from waste reduction, sustainable supply chain and guidance on regulations to ethical sourcing.
"Our customers, and those of our plate2planet partners, care deeply about sustainability, and operators across the industry are taking measures to tackle the challenges," said Bidvest Foodservice head of sustainability Shirley Duncalf.
"Caterers are looking to drive successful green initiatives that truly add value to their own community, customers and their bottom line, but many of them tell us they do not have the resources to research trends, find new suppliers or dissect complicated reports and government documents."
Premier Foods, one of the seven companies involved, said it was continually looking for ways to build a sustainable future.
"At Premier Foodservice we believe we have a crucial role in helping to build a sustainable future for the industry and we're continually looking for ways to reduce our environmental footprint and minimise our impact; whether that's through the sourcing of local ingredients, reducing emissions or buying responsibly to ensure the upmost quality and authenticity of our products," said Premier Foods channel marketing manager Sarah Robb. "We believe this is an excellent platform for the foodservice industry to share best practice and work collaboratively in driving the sustainability agenda forward."