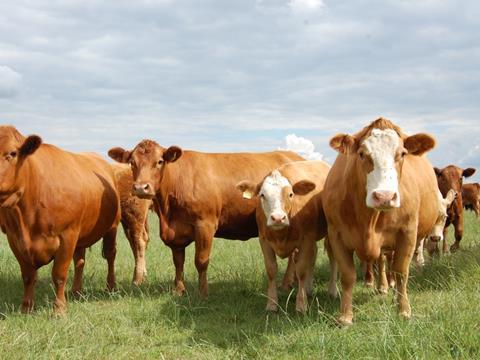 It's been a rough week for farmers, and not just because of the bleak turn the weather has taken.
They faced calls last week to cut red meat production and "re-wild" the countryside to slash emissions. And many farmers will have sighed into their porridge yesterday, when England's chief medical officer effectively condemned standard meat production by calling on shoppers to choose organic meat to tackle the rise of antibiotic resistance.
With the sector facing an increasingly volatile post-Brexit future, this messaging was the last thing the sector needed, suggested NFU president Minette Batters at today's Linking Environment and Farming (LEAF) conference in London's Canary Wharf.
In fact, Batters went as far as stating she felt sympathy with Donald Trump for "the first time in my life" over the BBC's "fake news" coverage of the re-wilding story last week, after Aunty reported the NFU was initially in favour of calls by the independent advisory Committee on Climate Change to cut red meat production.
Not so, stressed Batters. Reducing livestock numbers in the UK had never been part of its policy.
It wasn't the only ominous note at LEAF today. There were stark warnings from LEAF chairman Philip Wynn that increased volatility in food went hand in hand with higher levels of food fraud – both accidental and deliberate.
Nottingham Trent University scientist Lyndsey Durose agreed, citing a 2014 study by the university, which found more than 10% of processed meat on sale in supermarkets contained offal not declared in their ingredients.
And while FSA chief scientific adviser Guy Poppy pointed out some in the pig industry had implemented blockchain technology to track the journey from the abattoir onwards, how can these pricey measures be reconciled with environment secretary Michael Gove's repeated assertions British-made food must be "affordable"?
If the feedback at today's conference is anything to go by, British meat producers face a near-insurmountable task in the months ahead.