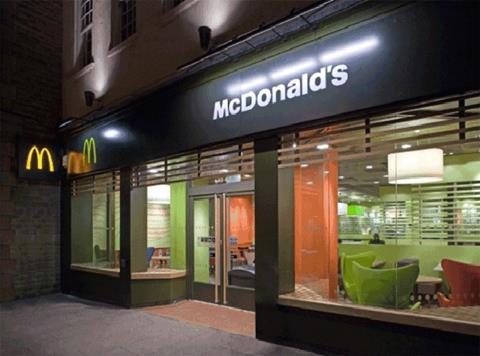 McDonald's has pledged to slash greenhouse gas emissions across its restaurants and offices by 36% by 2030 as part of ambitious targets to boost its green credentials.

Working with suppliers and producers, the QSR giant has also committed to a 31% reduction on emissions per metric ton of food and packaging across its supply chain by 2030, based on 2015 levels.

This is expected to prevent around 150 million metric tons of C02 equivalents being released into the atmosphere by 2030, the equivalent of taking 32 million passenger cars off the road for an entire year.

"To create a better future for our planet, we must all get involved. McDonald's is doing its part by setting this ambitious goal to reduce greenhouse gas emissions to address the challenge of global climate change," said McDonald's president and CEO Steve Easterbrook.

"To meet this goal, we will source our food responsibly, promote renewable energy and use it efficiently, and reduce waste and increase recycling."

McDonald's will increase its energy efficiency through introducing LED lighting, energy-efficient kitchen equipment, using sustainable packaging, providing recycling infrastructure for restaurants and supporting sustainable agricultural practices.

The fast food chain will prioritise efficiency in beef production, restaurant energy usage and sourcing, and packaging and waste, which together account for approximately 64% of McDonald's global emissions.

The company plans to achieve this through working closely with its suppliers, franchisees, governments, non-governmental organisations and the rest of the industry.