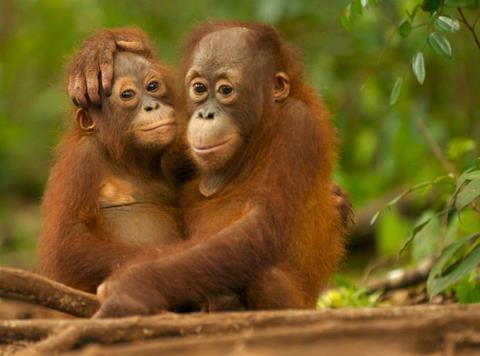 PepsiCo has vowed to publish a list of its direct palm oil suppliers after coming under renewed pressure from Greenpeace, which this week accused major fmcg brands of failing to act on rainforest destruction.

The food and drink giant was among eight major fmcg suppliers attacked in a new report from the environmental group yesterday (19 March). It also singled out Ferrero, Hershey, Kellogg's, Kraft Heinz, Johnson & Johnson, PZ Cussons and Smucker's.

The report claimed leading consumer brands, including those with 'no deforestation, no peat, no exploitation' policies, were still using palm oil from producers that "destroy rainforests, drain carbon-rich peatland and violate the human rights of workers and local communities - making their customers complicit in forest destruction, climate change and human rights abuses".

Earlier this year, Greenpeace challenged 16 members of the Consumer Goods Forum to disclose the mills that produce their palm oil, and the names of the producer groups that control those mills. It insisted this was a "vital first step" towards honouring their 2010 pledge to protect forests and limit climate change by "cleaning up" global palm oil supply chains by 2020.

However, while eight of those suppliers had since "made steps towards transparency", the others were "unwilling to disclose even basic information needed to turn that pledge into reality", the report claimed.

"Brands have repeatedly promised to end deforestation for palm oil by 2020. With less than two years to go they are way off track," said Kiki Taufik, global head of Indonesian forests at Greenpeace Southeast Asia.

"Some, such as Nestlé and Unilever, have at least come clean about that. Others, including PZ Cussons, Johnson & Johnson and Kraft Heinz, are still keeping customers in the dark."

In response, PepsiCo told The Grocer it planned to disclose the full list of direct palm oil suppliers and publish the list of mills that produce its palm oil "in the coming days".

"We welcome Greenpeace's efforts to increase transparency and believe progress to address deforestation and human rights can only happen through continued collaboration with partners across our supply chain," a spokeswoman for the fmcg giant said. "PepsiCo remains committed to our goal of 100% certified, sustainable palm oil by 2020."

Kellogg's, which stressed it was a "very small user of palm oil", said it had already published the names of its palm oil suppliers last year, and was in "ongoing discussions" with Greenpeace.

"We will continue to work with through our supply chain - from suppliers to processors to growers - to ensure that palm oil Kellogg uses is sourced from plantations that uphold the company's commitment to protect forests and peatlands, as well as human and community rights," a spokesman added.