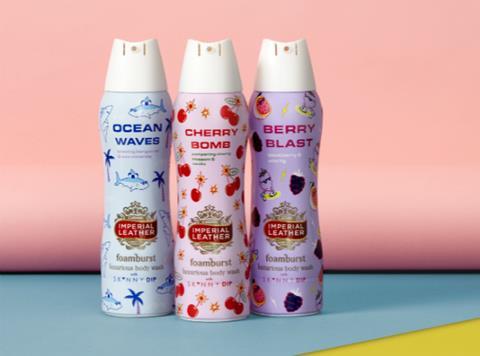 Personal care and household goods supplier PZ Cussons has unveiled its Plastic Promise – a new set of targets for reducing use of single-use plastic by 2025.
The three-stage pledge will see the Imperial Leather maker reducing the amount of plastic it uses by 25%; ensuring 100% of plastic it uses will be reusable, recyclable or compostable; and using at least 30% recycled materials in all its plastic packaging.
The Plastic Promise built "on the significant work we have already undertaken to reduce plastic in our products" said Sam Plant, corporate services director at PZ Cussons. "Through light-weighting bottles and introducing refills, over recent years we have reduced plastic in our business by hundreds of tonnes across Europe and Asia Pacific."
The latest move has seen the company remove all single-use plastics from its head offices in Manchester.
The multinational would now identify "more projects to optimise structural and material design to eliminate unnecessary packaging materials, as well as looking at more innovative ways of delivering our products without relying on plastic" Plant added.
PZ Cussons, which counts Original Source and Morning Fresh among its portfolio of brands, has also published an action plan to meet its 2020 No Deforestation/No Peat/No Exploitation (NDPE) commitments on palm oil – which include achieving traceability of its palm oil supply chain back to source, and using sources of palm oil that demonstrably do not contribute to deforestation.
The new action plan shows how the supplier will deliver on its promise to source 100% of palm oil from producers with entire operations that have been independently verified to be compliant with NDPE's standards.
The plan sets out 12 goals against five strategic objectives – focusing on governance, traceability, transformation, transparency and "leveraging PZ Cussons' unique position in Nigeria" – to drive NDPE compliance.
PZ Cussons used "less than 0.001% of the world's supply of palm oil" said Plant. "However, we hold ourselves accountable for the palm oil we source and are fully committed to playing our part in the reform of the industry."