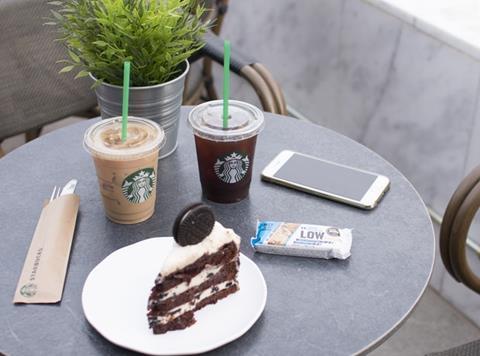 Starbucks is to eradicate single-use straws from all of its stores across the globe by 2020, eliminating over one billion plastic straws a year as it seeks to ramp up plastic reduction efforts.

More than 28,000 company owned and licensed stores will introduce non-plastic alternatives such as paper or compostable plastic.

Starbucks has also designed and manufactured a strawless lid which will become the standard receptacle for all iced coffee, tea and espresso beverages.

Currently available for select beverages in over 8,000 American and Canadian stores, the strawless lid is set to roll out across the globe next year, starting with selected stores in France, Netherlands and the UK.

"For our partners and customers, this is a significant milestone to achieve our global aspiration of sustainable coffee, served to our customers in more sustainable ways," said Starbucks president and CEO Kevin Johnson.
This follows the lead of coffee rivals Pret and Costa, who are set to ditch plastic straws this year. Currently, plastic straws are only available on request from behind the counter in both operators. In January, Pret launched a paper straw trial and Costa announced that it was trialling non-plastic alternatives later this year.

McDonald's also announced plans last month to eradicate plastic straws from its UK stores by 2019 after launching a paper straw trial in selected stores in March.

The announcement is part of a wider sustainability push by the global coffee giant. In March, Starbucks announced it was investing $10m in developing a fully recyclable and compostable cup for hot beverages.

Starbucks is also rolling out its 5p paper cup charge across all 950 UK stores on 26 July after a three-month trial in selected London stores saw a 126% spike in reusable cup use.