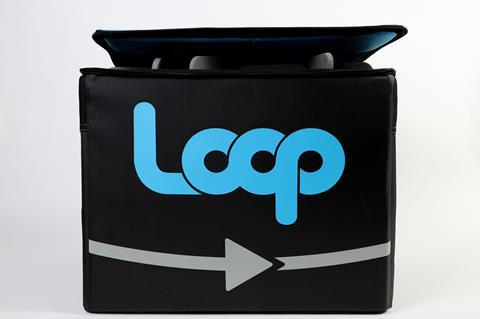 An online shopping service that delivers branded food products in reusable containers that are collected, washed and refilled, will launch in the UK next month.

The TerraCycle-run 'circular shopping platform' Loop will be made available to 5,000 early adopters from 26 March.

Unlike launches of the initiative in the US and France, which have been limited to specific cities, a Loop spokesman said the service would reach consumers "anywhere in mainland UK".

Users order food on the Loop website. It is then delivered in durable, reusable containers in a tote bag. Once the food has been consumed, the containers are put back in the tote and a collection scheduled. They are washed and refilled by Loop and sent out again.

Product prices are typically no more than non-reusable packaged ones, though users must pay a fully refundable one-time deposit for the container.

Later in the year a partnership with Tesco will see Loop integrated into the supermarket's stores and e-commerce site. It has not been revealed which company will be delivering orders during the "standalone model" phase of Loop. Tesco will deliver orders made through its site.

In a blog post last year, Tesco's responsible sourcing director Giles Bolton said the supermarket's effort would be "targeting a bigger, wider selection of products at launch at competitive prices" than previous pilots.

Carrefour launched with Loop in May last year, offering 200 products - both branded and own-label - to Parisians. The service arrived in New York later in the same month, through partnerships with Kroger and Walgreens.

"It's not going to be for everybody because there is the deposit but if you're interested in being sustainable and you want to make a good choice, then Loop is an ideal system," said Loop Europe's head of communications Stephen Clarke.

Several fmcg companies, including Unilever, Danone and PepsiCo, have designed packaging specifically for the platform.

"It gives brands the opportunity to put other design features into the packaging," Clarke said.

Häagen-Dazs ice cream, for example, arrives to US customers in a double-walled stainless steel container that keeps ice cream colder for longer, but is comfortable to hold.

Some products available through Loop in the US and France are likely to be listed on the UK Loop store - including REN Clean Skincare items.

There will be UK exclusive products from "big, well-known UK iconic brands," Clarke said. The full range will be revealed in March.