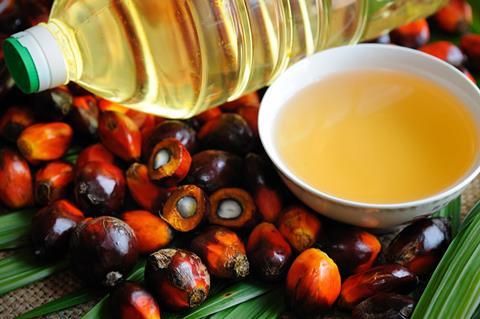 Some of the world's biggest snack makers have staunchly defended themselves against accusations they use palm oil originating from an illegal Indonesian plantation contributing to rainforest destruction.
An investigative report by US environmental group Rainforest Action Network yesterday claimed palm oil from a plantation operating illicitly on the island of Sumatra could be ending up in snacks made by Unilever, Nestlé, PepsiCo, Mondelez, General Mills, Kellogg's, Mars and Hershey's.
Satellite analysis and field-based investigations revealed 'forests on deep peat soils in the Rawa Singkil Wildlife Reserve were cleared in 2013 and converted into an illegal oil palm plantation' said the RAN report.
Undercover investigators had traced palm oil fruit from this plantation via a broker to two mills supplying trading giants Golden Agri Resources (GAR) and Musim Mas, which in turn supplied the global snack brands, it claimed.
"The evidence resulting from our investigations is unequivocal," said RAN's forest policy director Gemma Tillack. "Despite the fact that these big name brands publicly promised to end deforestation for snack foods years ago, they are still sourcing from the companies driving palm oil plantation expansion into the heart of one of the highest priority conservation landscapes for addressing the climate crisis and wildlife extinction on the planet."
Supply chain engagement
In response, GAR and Musim Mas said they were engaging with the mills named in RAN's report, and had launched their own investigations into the NGO's claims.
A spokeswoman for Nestlé said the Swiss firm had "engaged with our supplier GAR", which had confirmed the two mills identified by RAN – PT Global Sawit Semesta and PT Samudera Sawit Nabati – did not source palm oil from plantations engaged in deforestation activities in the Rawa Singkil Wildlife Reserve.
"Nestlé is opposed to deforestation and the destruction of natural habitats around the world. For the last 10 years, we have been using a combination of tools, including supply chain mapping, certification, satellite monitoring and on-the-ground verification, to ensure that the commodities we buy are not linked to deforestation."
Mars expected GAR to "investigate fully and take appropriate actions pending verification of the results" said a spokesman for the US company. "Upon initial review, GAR has found their suppliers are not procuring from the mills in question. GAR is not a direct supplier to Mars, but we always take these allegations seriously and work to understand what steps are being taken to address them.
"As part of our Palm Positive Plan, we're working to deliver 100% deforestation-free palm oil by the end of 2020 and advance respect for human rights across our suppliers' extended supply chains. This includes a focus on simplification and verification – to significantly simplify Mars' palm supply chain with the goal of moving from over 1,500 mills to less than 100 by the end of 2020 – and further reductions in the number of mills by the end of 2022."
Unilever did not have a direct relationship with mills in the Rawa Singkil area, a spokeswoman for the company said. "Any suggestion of deforestation in our immediate or extended supply chain is taken extremely seriously. In line with our sustainable sourcing policy, we have commenced our grievance process so any appropriate action can be taken."
For the past five years, Mondelez had "required our palm oil suppliers to convert their entire supply chain – regardless of the ultimate customer – to sustainable practices" said director of global sustainability Jonathan Horrell.
"We've made significant progress to incentivise plantation companies still deforesting to stop, or be excluded. But we, the industry, cannot win the fight against deforestation alone and partnership with governments, suppliers and farmers is critical for success."
Kellogg spokeswoman Kris Bahner said the cereal giant investigated reports of deforestation "through an established process of engagement with our direct suppliers. GAR is not a direct supplier to Kellogg.
"As a socially responsible company, Kellogg is committed to working with its global palm oil suppliers to source fully traceable palm oil, produced in a manner that's environmentally responsible, socially beneficial, and economically viable."
General Mills was "a relatively minor user of palm oil" that was able to keep our supplier list to a curated handful of direct suppliers compared with industry peers who have dozens or even hundreds of suppliers" said a spokeswoman for the Häagen-Dazs maker.
"Regardless, we recognise that, through our purchasing practices, we can help move the industry forward. More broadly, we regularly review our global sourcing footprint and have focused effort on those commodities at high risk of driving deforestation, and where we can make a meaningful impact including in palm oil."
She added: "Regarding the RAN report specifically, General Mills has already been raising and elevating the issue of Leuser deforestation with our direct suppliers as part of our ongoing supplier engagement process. We are confirming our expectation that suppliers adopt a no-buy position on the companies RAN has highlighted where deforestation is verified."