First plastic, now palm oil. Iceland has whipped up another media storm with its latest sustainability pledge - to remove palm oil from its own label supply chain by the end of 2018.

Some argue sustainable sourcing would be more effective, but Iceland MD Richard Walker insists pro­gress has been too slow and drastic action is needed to preserve Asia's rainforests. So should - and could - others follow its lead? And if not, what should they be doing to ensure they aren't complicit in deforestation?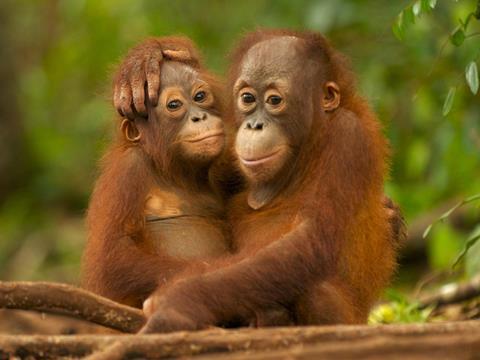 Palm oil policies of the big four
Tesco: As a member of the Consumer Goods Forum, Tesco has committed to zero-net deforestation in its sourcing of palm oil by 2020. In 2016, 99% of its own label products contained RSPO-certified sustainable palm oil and it has committed to transitioning the remaining 1%, which it says is predominantly within its non-food products where physical supply chains for complex derivatives continue to be more challenging to establish.
Asda: In 2017, 100% of the 15,321 tonnes of palm oil used in Asda's own label products was RSPO-certified sustainable palm oil. The retailer is also working actively with WWF, the Consumer Goods Forum and the Tropical Forest Alliance 2020 to promote sustainable palm oil production.
Sainsbury's: By the end of 2016, over 98% of the palm oil used in Sainsbury's own brand products was certified sustainable palm oil (CSPO), and the supermarket says it is "working hard to ensure the remaining volume is converted as soon as possible". It claims it was the first British supermarket to identify palm oil rather than 'vegetable oil' on the labels of all fresh and chilled food, and it now labels all major palm oil ingredients in all of its food products.
Morrisons: Currently, 88% of the palm oil used in Morrisons own label products is RSPO-certified sustainable palm oil. The retailer requires own label products to clearly state 'palm oil' in the list of ingredients instead of a more generic 'vegetable oil' description.
Palm oil has become ubiquitous in UK grocery. Versatile and cheap, it is found in half of all supermarket products - from bread and biscuits to soap.

It does also have some benefits from a sustainability point of view. Palm trees produce four to 10 times more oil per hectare of land than any other oil crop - making it a very land-efficient commodity. However, they grow exclusively in areas 10 degrees north and 10 degrees south of the equator, which is where the world's rainforests are located. And with demand for palm oil set to double by 2050, the rapid expansion of plantations has become one of the world's biggest causes of deforestation. According to figures from Indonesia's Ministry of Environment and Forestry (MoEF), 24 million hectares of the country's rainforest was destroyed from 1990 to 2015. That's bad news for climate change, and for biodiversity. Tropical forests cover less than 2% of the Earth's surface, but they are home to half of its biodiversity. Orangutans, which have lost vast swathes of their natural habitat to palm oil production, are now critically endangered. "The Bornean orangutan has been decimated over the last 16 years - they think there are only about 70,000 left," says Walker.

It's also bad news for people. Most of the forests cleared for palm oil are on peatland, which burns longer and produces more smoke than other fires, causing south east Asia's haze problem. Palm oil plantations have also been accused of exploitation, workers' rights abuses and land-grabbing. Earlier this year, fmcg behemoth PepsiCo suspended sourcing from major supplier Indofood Agri Resources amid claims of child labour and worker exploitation.

Aware of the issues plaguing palm oil, the industry has been working to reduce its environmental impact and ensure workers' rights are protected. The Round Table on Sustainable Palm Oil (RSPO), which unites producers, processors, traders, manufacturers, retailers, banks and NGOs, currently has over 3,000 members worldwide producing and sourcing palm oil to a set of environmental and social criteria. According to its latest annual report, around 11.7 million tonnes of the 65 million tonnes of palm oil produced globally in 2016 was Certified Sustainable Palm Oil (CSPO).

But Walker doesn't think this goes far enough. "They do not insist on zero deforestation, they do not stop the growth of palm oil plantations and they do not help local communities," he says. "I applaud any move to try to create truly sustainable palm oil but at the moment I don't think it exists."

What's more, the complexity of supply chains means "no one can prove their palm oil doesn't cause deforestation", he claims, which is why Iceland decided to stop using it altogether.

With suppliers initially unsure it would even be possible to remove palm oil, the retailer has worked with its development kitchen to reformulate, consulting Greenpeace to ensure the alternatives don't cause deforestation elsewhere. So far, it's used things like rapeseed oil, sunflower oil, butter and lard. Grown closer to home, they are also more expensive. According to Rabobank, in the first three months of 2018, palm oil was $675 per metric tonne at the port of Rotterdam, while sunseed oil was $790 per metric tonne and rapeseed oil $825 per metric tonne. Butter was $5,500 per tonne in Germany.

Once it has removed palm oil from 130 products, and launched another 200 permanent lines and 100 Christmas lines without the ingredient, Iceland will save around 1,000 tonnes of it a year. Walker insists it "won't pass a penny" of those extra costs to shoppers.

It would be a much bigger, and more expensive, undertaking for major mults to follow suit. According to RSPO data, Tesco uses more than 16,000 tonnes of palm oil a year in its own-label products, while Sainsbury's uses more than 10,000 tonnes. And the cost wouldn't just be financial, warns RSPO's global director for outreach and engagement Stefano Savi. He claims replacing such quantities of palm oil with less land-efficient crops might cause even bigger environmental problems.

Even Greenpeace, which has welcomed Iceland's commitment, admits all of the alternative vegetable oils have "serious environmental problems" when grown in vast quantities, including deforestation. Rather than asking other retailers and manufacturers to stop using the ingredient, it wants fmcg companies to be more transparent about where they are sourcing from, ditch any "known forest destroyers" from their supply chain and take "full responsibility for interrogating the rest until they can prove every drop of palm oil they buy has come from responsible producers not destroying rainforests."

Gemma Tillack, forest policy director with Rainforest Action Network (RAN), agrees companies should use their buying powers to drive change.

The RSPO standard is "flawed", she says, because it allows for some deforestation of secondary forests and the destruction of peatlands less than three metres in depth. However, she points out that reliable ways to source responsible palm oil include through the Palm Oil Innovation Group - launched in November 2013 by a group of international NGOs. "It's a collective of palm oil producers recognised as innovative leaders in socio-environmental issues, who have gone beyond what is required by the RSPO.

"We need to see a revolution in these practices, which is why our campaign has focused on the brands adopting these policies in their supply chain."

RSPO has also developed a more stringent standard - RSPO NEXT - which guarantees no deforestation, no fires, no planting on peat, reduction of GHGs and respect for human rights.

"We need to start giving a carrot to those trying to implement the best standards they can," says Savi.

Which isn't to say Iceland was wrong to take a more drastic approach. Just as with plastics, the retailer has "thrown down the gauntlet" to prove a point. The food industry "has become lazy and addicted to palm oil", says Walker, and it needs to reduce demand. Otherwise, he warns, we'll be forced to tell future generations we destroyed the world's rainforests and wiped out half its birds and animals for the sake of some crunchy biscuits.