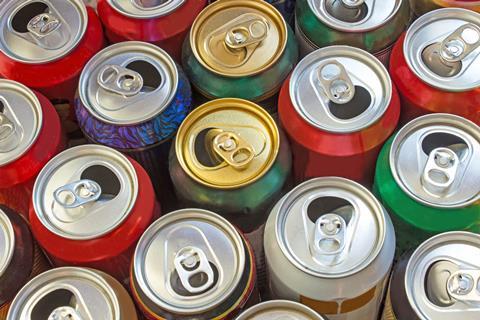 The Scottish Parliament's recent vote in favour of the deposit return scheme means shoppers will pay a 20p deposit when buying drinks in cans and bottles, regardless of container size, from July 2022. It was a narrow result, with 36 votes in favour and 35 against or abstaining.
Scotland's environment secretary Roseanna Cunningham hailed the move as a chance to support a greener Scotland and a significant step towards building a circular economy. Indeed, the benefits of a well-designed DRS are numerous.
But there is real concern that the stipulation of a flat deposit fee could undermine the scheme. By imposing a price point increase of up to 80% in smaller pack sizes (like cans in multipacks), it could drive a shift towards larger volume packs, mainly in PET bottles.
This will also directly affect the business case for DRS, since aluminium cans are the most valuable packaging in-scope, contributing to the overall revenue of the scheme, together with producer fees and unredeemed deposits. Ultimately any losses will be passed to the consumer.
And it comes at a time of great economic uncertainty as Covid-19 affects every aspect of retail life. Cunningham has committed to monitor the impact of the pandemic on the scheme's implementation. Further delays are not desirable but flexibility in the regulations enabling businesses to react to market conditions is critical. This means having the scope to implement a variable deposit.
The principle of variable deposit based upon container size has been adopted by the world-class schemes operating in the Nordics. In contrast, the flat deposit stipulated by the Scottish government will see consumers faced with an additional £4.80 fee on the price of a multipack of 24 cans versus just 80p for the same volume in four two-litre PET bottles. This will drive a switch from smaller portion formats like cans, to larger PET bottles, distorting market dynamics.
The implementation of Scotland's DRS should be modelled on best practice. With the exception of Germany, where its DRS had a disastrous impact upon the biggest beverage can market in Europe and directly increased sales of PET bottles, the only European countries operating a flat deposit DRS are those with a small population such as Iceland (0.3 million) and Estonia (1.3 million). DRS success in the Nordics, however, is set to be replicated in the Netherlands (17 million), which will also adopt a variable fee.
Best practice shows that deposit amounts should not be specified by the government, only the recycling targets. It should be the responsibility of the scheme administrator to decide how to meet such targets, including the deposit value. This will help to prevent any negative consequences and create the flexibility in regulations required after the pandemic.
And consumers have clearly indicated their preference for a variable DRS. The recent Survation consumer poll indicated that six in 10 Scots were in favour, with just 12% opposed. Recent polling by Norstat covering Sweden, Denmark, Finland, and Norway, where a deposit is levied on drinks containers based on their size, also showed widespread support. In each poll at least 97% agreed variable deposit schemes were easy to use and understand, as well as fairer.
Meanwhile, the Nordics continue to achieve high recycling rates for metal cans despite incurring a smaller deposit value. In fact, the recycling rate data published by the DRS operators in those countries indicates that aluminium cans have, in general, the highest rates.
Ultimately, the damaging impact of a flat fee DRS has not been effectively assessed. In fact, the updated business case has only explored brand switching, when it is the change between materials that is the area of concern. This must be reviewed after the Covid-19 crisis to ensure market changes are recognised.