The Grocer Cup is awarded to an individual who has inspired their team to achieve exceptional results in the preceding year. Readers of The Grocer magazine vote from a shortlist of senior industry players.

Fmcg is more challenging than ever. That makes this shortlist for The Grocer Cup a special one. Now it is up to you to pick a winner, to be announced at the IGD Awards in October.
You can cast your vote at the bottom of the article.
Matthew Barnes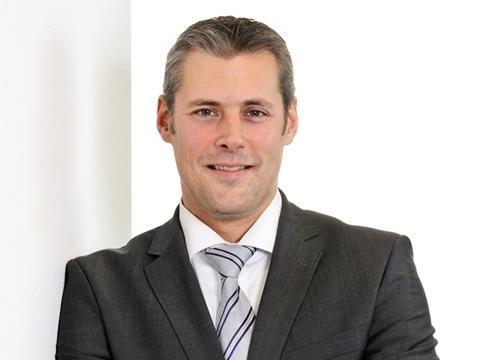 CEO, Aldi UK & Ireland

Soaring profits, record store openings, thousands of new staff, new DCs, headline-grabbing sponsorships and sales that are the envy of the major mults. A typical year for Aldi UK, now led solely by Barnes, whose mantra remains "keep it simple".
Patrick Coveney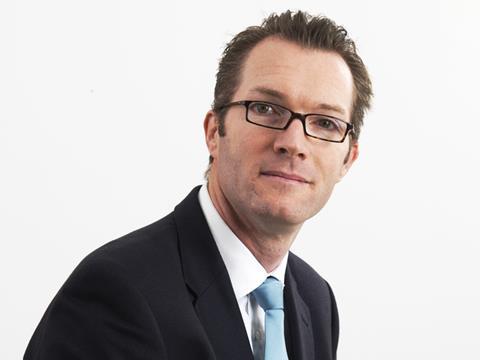 CEO, Greencore

As food to go continues to boom, Coveney's decision to re-nose the business in 2013 looks more prescient every day. Major contracts have been won, investment has been made, and share prices have all but quadrupled since the dark days of 2011.
Jon Jenkins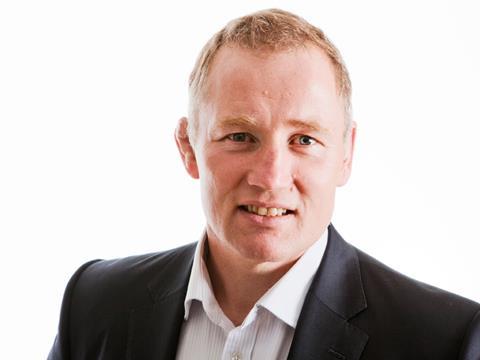 MD, Allied Bakeries

ABF vet Jenkins steered Twinings to success in seven years at the helm, bucking the declining market. And he's not afraid of a challenge, switching to sister ABF business Allied Milling & Baking. He will look to work his magic on the troubled bread category.
Richard Pennycook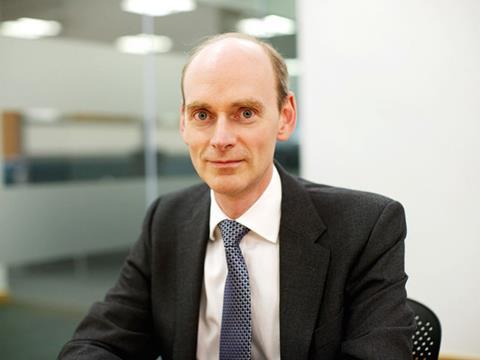 CEO, The Co-op Group

Pennycook modestly described his Co-op turnaround as representing "solid progress". Having saved the business from collapse, the latest phase of the rebuilding involves selling underperforming sites, and smartening up the rest. Sales are on the up.
Roger Whiteside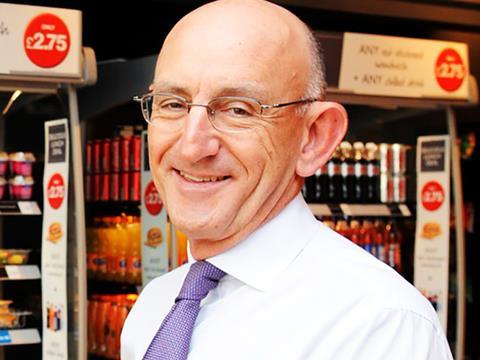 CEO, Greggs

Whiteside took over in 2013, when Greggs was experimenting with new formats and wholesale. Yet overall sales were on the slide. Whiteside refurbished the tired core estate, refocused the business on food to go, and has watched sales, and profits, soar.
2014 winner: Steve Rowe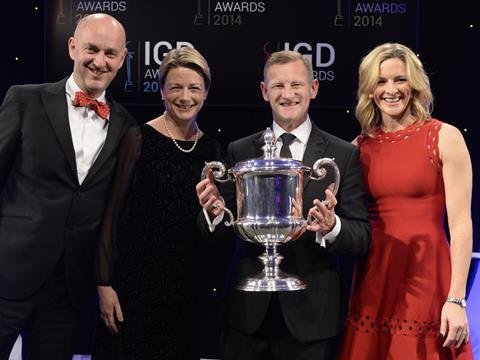 M&S director of food Steve Rowe (centre) is pictured with TV presenter Gabby Logan and Adam Leyland, editor of The Grocer. Taking over the M&S food business in 2012, Rowe was singled out for making the business more agile, simplifying decision making and boosting sales. He was promoted to run the GM business in July this year.
Ronald Kers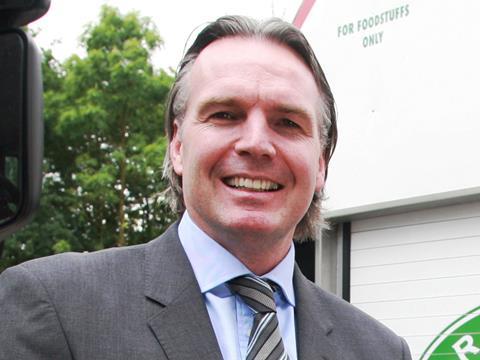 CEO, MÜller

Kers has transformed Müller into an all-round UK dairy powerhouse, and been promoted from UK & Ireland CEO to run the entire group on the back of his achievement. Now he is about to pull off a deal for Dairy Crest's milk business.
Ronny Gottschlich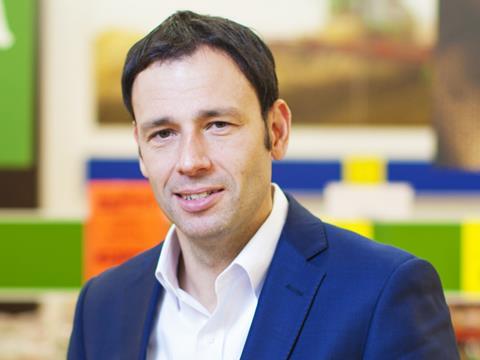 Md, Lidl UK

Gottschlich has maxed out on investment in product quality and an overhaul of Lidl's tired estate with savvy and humorous marketing. It all paid off in 2014 with record sales, a clutch of own-label awards and a Grocer Gold for Grocer of the Year.
Simon Litherland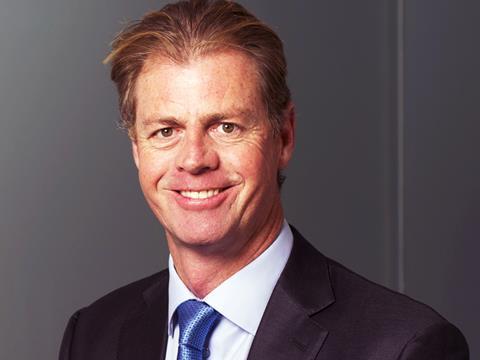 CEO, Britvic

Litherland joined Britvic in 2011 and has boosted profits, delivered innovation, made smart acquisitions and solid recent hires, including a new commercial director and a new CFO. And the City approves: the share price is around double its 2011 price.
Tim Steiner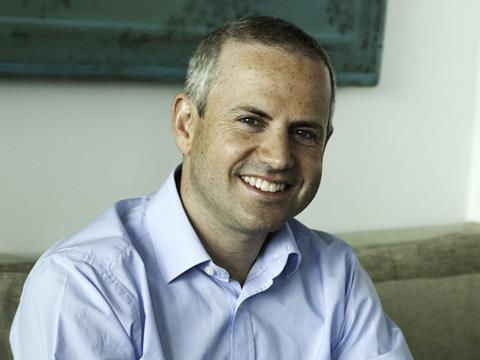 CEO, Ocado

Ocado defied its critics in 2014, posting a profit for the first time as sales soared to £949m. Steiner has focused on the long term, ramping up Ocado's scale. And he is to unveil the first international partner to use its 'smart platform' later this year.
Zameer Choudrey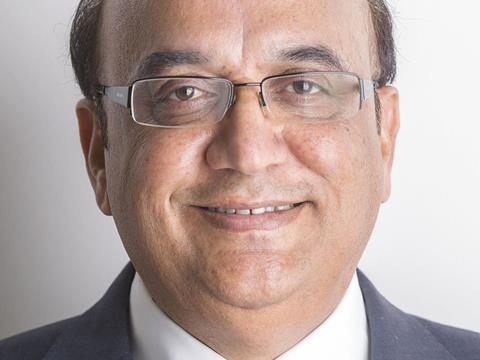 Group ceo, Bestway

Under Choudrey wholesaler Bestway is thriving: pre-tax profits are up 44.7% to £267.1m, as he's continued to invest in complementary acquisitions (notably The Co-op's pharmacy business last October), while introducing award-winning technology