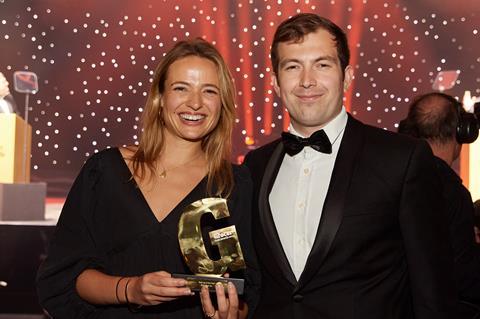 Winner: Bold Bean Co
An obsession with beans set Bold Bean Co founder Amelia Christie-Miller on a mission to launch a brand in a staid category that had remained virtually unchanged for 50 years.
Bold Bean's lineup of jarred, cooked beans rolled into Waitrose in 2022, following a Planet Organic launch in 2021. The brand is focusing on the humble bean as a champion ingredient in helping to reduce meat consumption.
Christie-Miller has herself cultivated a cult-like following thanks to the power of social media marketing, creating buzz around bean-centred recipes with the hashtag 'beanspo'.
Her next mission is to re-educate consumers on the numerous benefits of eating legumes and create a nation obsessed with beans.
Judges praised her "ingenuity and fresh approach" in bringing excitement to beans and taking them into the 21st century.