The Grocer's annual celebration of the best new fmcg products took place in London this week, with outstanding examples of new product development across 35 categories. A lunchtime awards ceremony at the Marriott Grosvenor Square on Tuesday was the culmination of a nine-month search for the stars of branded NPD that had been whittled down from more than 250 entries. Over the next seven pages, we showcase the winning products, and list the highly commendeds and all the finalists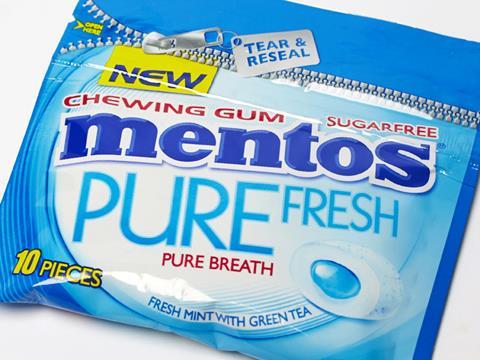 Sugar Confectionery
Mentos Pure Fresh Gum Resealable Pocket Pouch – Fresh Mint
Putting this liquid-centred chewing gum in a resealable bag was a popular move for Mentos. The biggest selling point, though, was the intense and refreshing mint flavour. Consumers said it left their mouths feeling "very clean", and the gum still tasted fresh after several minutes, while our experts said the flavour was "intense to start" but also lingered. At 59p for 15g (10 pieces), consumers also saw this as very reasonably priced.
Finalists:
Bristows Bubblegum Chewy Bonbons
Fruittella Magics
Mentos Strawberry Mix Single Roll
Meal Accompaniments
Mash Direct Potato, Cheese and Onion Croquettes
These croquettes (rsp: £1.89/300g) immediately piqued the interest of consumers, and they rated them highly, once sampled, for their "crispy" breadcrumb coating, "creamy" mash and "subtle" cheese and onion flavours. A "convenient stand-by", they also praised the "attractive, clear, handy information pack."
Highly commended:
Steve's Leaves Fennel Tops & Sweet Leaves
Finalists:
Bannisters' Farm Farmer's Roasting Potatoes
McCain Quick Cook French Fries
Cooking Sauces & Stocks
Philadelphia Simply Stir Garlic & Herb
The Philadelphia brand generated a strong initial appeal for this product (rsp: £1.99/200g). It received positive feedback on flavour, quantity, ease of use and packaging. More than 80% of consumers said they would definitely or probably buy. Our experts rated its taste and texture, and thought it ideal for "quick family teas".
Highly commended:
Knorr Flavour Pots – Mixed Herbs
Finalists:
Kent's Kitchen Feijoada Meal Kit
Kent's Kitchen Hot & Spicy Stir in flavour shot
Oxo Garlic and Herb Shake & Flavour
Butters & Spreads
Trewithen Dairy Spreadable
Both our consumer and expert panels said this blend of Cornish butter and sunflower oil was "creamy", with the experts also calling it "luxurious", "light and pleasant", and finding "clotted cream notes". At £1.70 for 500g, many consumers saw this as an occasional purchase. It was generally regarded as better quality than other dairy spreads, and thanks to this high quality, 40% said they would consider buying it at least monthly. The distinctive packaging split opinion, but many of our panellists described it as "pretty", "noticeable" and "homely".
Finalists:
Clover Additions Daily Boost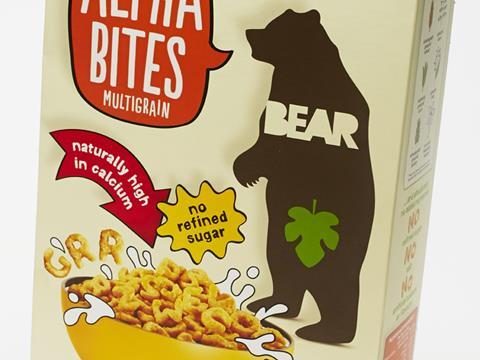 Breakfast Occasions
Bear Alpha Bites Multigrain
We tested this cereal on children and grown-ups. Both felt it was "new and different", and liked the fact the appealing alphabet shapes kept their shape after milk had been added. The children's panel liked the crunchy texture and sweet flavour, while adults were attracted by the pack's promise that the cereal contained "no added nonsense" – meaning no refined sugar, salt, or artificial colours/flavours. Our experts added that the cereal, which comes in 375g packs (rsp. £2.69), had a "nice aroma."
Finalists:
Quaker Oat So Simple Heaps of Fruit – Banana & Strawberry
Tasty Toasted Raspberry & Apple Muesli
Teas & Infusions
Taylors of Harrogate Spiced Apple Infusion
The novelty of the flavour of this infusion generated a strong initial appeal for this product - and it lived up to expectations. Our panellists liked the aroma and the "warming spicy taste". Our experts said the product had "good colour and depth of flavour" and that it smelt "like Christmas." The tea is price £2.99 for 50g (20 bags).
Highly commended:
PG Tips - The Rich One
Finalists:
Taylors of Harrogate Blackberry and Elderflower Infusion
Taylors of Harrogate Peppermint Leaf Infusion
Sweet Snacks
Propercorn Sweet Coconut and Vanilla Individual Packs
This popcorn produced an even warmer reception than the supplier's winning Sweet & Salty variety (see Savoury Snacks). It stood out on every measure: the striking pink pack (rsp: £1.59/90g) was "funky", the flavour "new and different." More than nine out of 10 panellists rated this as better than other brands, and 98% said it offered something new. Our experts also praised the "good strong coconut and vanilla flavour."
Highly commended:
Nakd Strawberry Crunch
Finalists:
Tracker White Chocolate
Trek Cocoa Coconut Protein Flapjack
Cheese
Lactofree Mature Cheddar
This lactose-free cheese recorded high scores among our consumer panellists for its "rich" flavour and "smooth" texture. While consumers welcomed the option for people with lactose intolerance, they were less attracted by the health benefits than the affordable price point of £1.79 for 200g – considered to be low compared with other mature Cheddar brands. Our experts commended the "excellent" packaging.
Highly commended:
Boursin Pepper Portions
Finalists:
Anchor Cheddar Mature Block
Leerdammer Toasties
The Laughing Cow Light with Emmental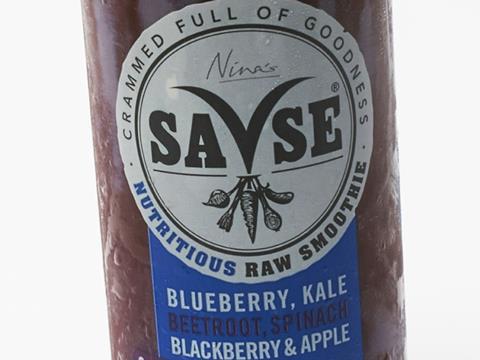 Chilled Drinks
Savse Super Blue
This nutrition-focused smoothie contains blueberry, kale, beetroot, spinach, blackberry and apple. Consumers liked the clear healthiness of the drink, especially for the inclusion of on-trend kale. The flavour was described by some panellists as "tangy" and "fresh." At £1.99, the 250ml bottle was more competitively priced than previous Savse drinks. Our experts said it was "very functional, with strong messaging."
Highly commended:
Coldpress Pineapple, Coconut & Banana Smoothie
Finalists:
Vegesentials Fresh Kids On-the-Go Cheeky Carrot & Peach
Special Diet & Free-from
Nice & Nobbly Berry Granola (Gluten-Free)
This oat-based cereal was tested by a panel of people with coeliac disease. It was rated highly for taste and texture, with panellists praising its "creamy pleasant taste." It scored higher than average for the category, and our expert judges called the taste "comparable to mainstream cereals". The granola comes in 312g bags (rsp: £3.65).
Highly commended:
Newburn Bakehouse by Warburtons Fruity Thins with Orange
Finalists:
Garofalo Gluten Free Pasta
Newburn Bakehouse by Warburtons Seeded Wrap
Dairy-Based Drinks
Mr Sherick's Shakes Pot Au Choc
This chocolate milk drink has a deep brown colour and contains chocolate chips. Both these factors, when seen through the clear bottle, made it highly visually appealing to consumers. They also found the aroma "enticing", and more than 80% rated the flavour as good or excellent. On both taste and aftertaste, it scored more highly than any other product entered into this category over the years. The judges called it a "novel idea" and "very rich and indulgent." The rsp is £1.99 for a 250ml bottle.
Finalists:
Vita Coco Café Mocha
Fuel Liquid Breakfast – Vanilla
Upbeat Strawberry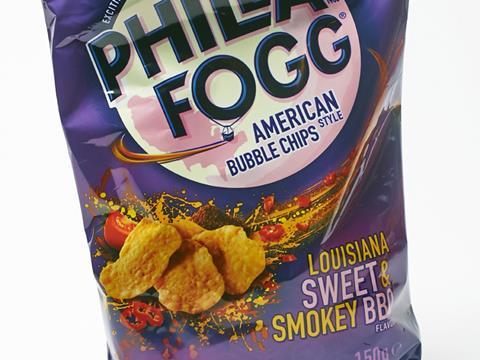 Potato Crisps
Phileas Fogg American Bubble Chips – Louisiana Sweet & Smokey BBQ
Phileas Fogg has struggled to replicate its success of the early 1990s. Maybe this award, and these chips, will do the trick. Described as "very crunchy", with a fresh consistency, "highly smokey", the £1.99 rsp for 150g was considered premium, but that hasn't been a problem in the past if the product pleases enough. And this does.
Highly commended:
McCoy's Ultimate Sizzling BBQ Chicken
Finalists:
Scott Farms Sweet Potato Chips
Tyrrells Veg Crisps – Sweet Potato with Smoked Chipotle Chilli
Walkers Pops – Original
Infants
Ella's Kitchen First Tastes Carrots, Carrots, Carrots
Our panel of mothers with young babies was impressed with this carrot purée. The pack was considered convenient and "easy to carry", and the colourful design was well-received. The panel liked the fact it was "100% organic." Our experts said the product had "good clean ingredients". Two-thirds of our consumer panellists said they would definitely or probably buy the product, which has an rsp of £1.09 for 70g.
Highly commended:
Bear Pure Fruit Dino Paws
Finalists:
Heinz Infant Feeding Pouches – Strawberry, Raspberry & Banana
Functional & Energy Drinks
Lucozade Energy The Brazilian
Launched in time for the World Cup, this mango-and-mandarin-flavoured seasonal addition (rsp: £1.15/500ml) went down well with our consumer panellists, who thought the citrus flavours helped to counteract the sweetness of the blend. Our judges also liked the "delicious" flavours and "balanced sweetness", along with the "great colour" of both the liquid and the packaging. Seven out of 10 panellists thought it offered something new and different, and it was particularly popular in the north and among younger people.
Finalists:
A Little More Vitamin D – Mango
Bulldog Power Energy Drink Lime & Mint
Fish Products
Harbour Salmon Co. Infusions – Ginger, Chilli & Lime
More than 60% of our panel thought this fish dish was better than what's already on the market. They enjoyed the "chilli kick" and "zesty flavours", as did our experts, who praised the flavour combination and "beautifully tender salmon". Half the consumers thought the product would be suitable for a midweek meal. The 220g packs contain two portions (rsp: £3.49).
Highly commended:
Harbour Salmon Co Infusions – Red Thai
Finalists:
Birds Eye Cod Fish Fillet Burgers
Big Fish Salmon Portions in a garden mint marinade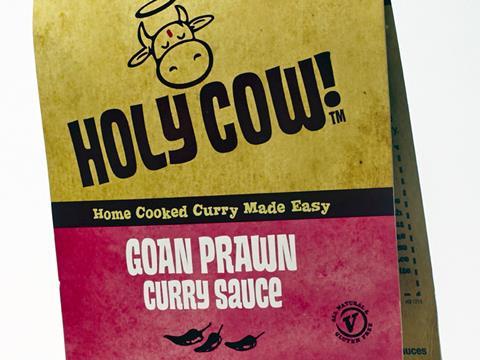 Indian Cooking Sauces & Meal Kits
Holy Cow! Goan Prawn Curry Sauce
Our panel gave a thumbs-up to this curry sauce, which stood out due to its clear plastic pouch pack (rsp: £1.99/250g). Panellists enjoyed the "strong taste" of the sauce, with the chillies balanced by the coconut milk. This was seen as high-quality, with almost half saying it would be suitable to use when entertaining. Our experts praised the "spicy, fragrant, quirky" product, which they called "the opposite of the generic products that dominate the market."
Finalists:
Geeta's Tikka Curry Paste
Our Little Secret! Awesome Tikka Masala Meal Kit
Patak's Saag Masala Sauce
Laundry
Persil Small & Mighty Bio Liquid Wash
The well-known and trusted Persil brand helped generate interest in this product, but panellists also found it very effective: after using the liquid for seven to 10 days, the majority said their clothes had been clean and stain-free – even for low-temperature washes – and there was a pleasant fragrance. Panellists also liked the design of the bottle and the fact it poured out smoothly. The concentrated liquid detergent has an rsp of £4.69.
Finalists:
Dettol Anti-bacterial Laundry Cleanser
Dylon Colour Catcher Best Ever
Dylon White'n'Bright
Ambient Family Drinks
Ribena Tropical - Mango & Lime
Mango & Lime was one of two new tropical Ribena variants launched last year. Consumers loved the bright orange design of the 500ml bottle. The drink was noted as quite sweet, but most tasters thought the lime counteracted this just enough, creating a refreshing, "summery" experience. Consumers rated the lack of artificial sweetener, the added vitamin C, and the competitive £1.15 price as other plus points.
Highly commended:
Joosed! Junior - Blackcurrant & Apple
Finalists:
Appy Drinks TMNT Tetra Pak carton
Robinsons Squash'd - Apple & Blackcurrant
Bakery
Tan Y Castell Bara Brith
Few outside Wales were familiar with this fruit loaf, but it went down well with panellists across the UK – more than 80% rated the taste 'good' or 'excellent'. The fact it was "packed full of fruit" was a plus, and the spice content made it stand out from other fruit breads. Our experts called it "super moist and light." At £2.30 for a 480g loaf, consumers were surprised by the affordability of this specialist bakery line too.
Highly commended:
Anchor Puff Pastry Block
Finalists:
Genesis Crafty Blueberry Pancakes
Genesis Crafty Chocolate Chip Pancakes
Genesis Crafty Mini Sultana Scones
Household Products
Ora
This "highly innovative twist" on the kitchen towel, featuring a "funky", "space-saving" design, surprised and impressed our panel. More than 75% said they would recognise the cone-shaped pack in store. They also found the towels (rsp: £1.89) to be strong, absorbent and practical to use.
Highly commended:
Regina Blitz 3 roll Household Towel
Finalists:
Cif Express Direct to Floor Antibacterial
Nouvelle Soft Toilet Tissue 4 Roll
De-Solv-It Sticky Stuff Remover Gel Aerosol
Pooch and Mutt: Calm and Relaxed Dog Treats
Personal Care
Vaseline Spray & Go Essential Moisture
Vaseline's trusted brand gave this strong initial appeal. Our consumer panellists noted the ease with which it was absorbed and reported "soft, great-feeling skin". The fragrance was well-liked, and the spray format well received, with one tester commenting it was "good for reaching your back."
Highly commended:
Scholl Express Pedi
Finalists:
Aquafresh High Definition toothpaste
Schwarzkopf Essence Ultime Shampoo
Sensodyne Complete Protect toothpaste
Tresemmé 7 Day Keratin Smooth System Heat Activated Treatment
Frozen Desserts
Magnum After Dinner
More than 80% of our consumers thought these 'after dinner chocolates' (rsp: £3.49/ 10x35ml) new and exciting. Panellists said they looked "very special" and had the "wow factor." With about 100 calories the predominantly female panel also felt they could eat one of these after dinner without feeling guilty. Experts said they looked "more premium" than regular Magnums.
Highly commended:
OkoBay Coconut Water Ice
Finalists:
Ben & Jerry's Peanut Butter Cup
Ice Age Polar Pops
Mars Mini Ice Cream
Snickers Mini Ice Cream
Biscuits
Maryland Gooeys
These crisp cookies with a soft chocolate centre took a concept with huge initial appeal, and almost universally lived up to our expectations. Most of our consumers thought the product was ideal for a weekend treat, and were willing to overlook the relatively high rsp (£1.79 for 160g). It won acclaim from the experts, who said the biscuit had a "good crisp texture" that contrasted well with the "delicious soft centre". Almost six out of 10 consumers said they would definitely buy, and the packaging also did well, with nine out of 10 rating it above average.
Finalists:
Fox's Caffe Caramel Slices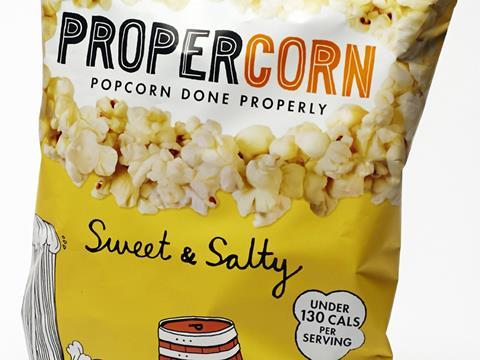 Savoury Snacks
Propercorn Sweet & Salty Popcorn
This sharing pack (rsp: £1.59/90g) went down a storm with our panel. There was no disputing the quality of the corn, while the seasoning balanced sweet and savoury. Panellists also liked the "colourful, modern packaging". The low calorie content was a big factor in boosting purchase intent.
Highly commended:
Walkers Sensations Popcorn – Sweet Cinnamon & Salt
Finalists:
KP Grazing Mix Triple Nut
LowLow Snack Pack – Caramelised Onion Chutney
Propercorn Fiery Worcester & Sun-Dried Tomato Popcorn
Chilled Ready Meals & Meal Centres
Debbie & Andrew's Perfect Pork Sausages
Our consumers loved these large, meaty sausages. A whopping 83% said they would definitely or probably buy them, and 70% agreed they were "better than what's out there." The aroma was found to be "appetising" and the meat succulent and "not at all fatty". Our expert judges agreed, saying the "beautifully packaged" sausages were "very well done". At £2.50 for 400g, consumers felt the price was competitive too.
Highly commended:
Charlie Bigham's Paella
Finalists:
Debbie & Andrew's 12 Beef, Green Chilli & Lime Meatballs
Rice Dishes
Our Little Secret! Flavoursome Curried Chicken Rice
In a category that can polarise consumers, Our Little Secret! particularly appealed to younger consumers and those in the north with this successful entry. Our panellists said the colour was appetising and the aroma pleasant, that the rice looked "fluffy" and "well-separated", and the dish lived up to its billing of "flavoursome." Two-thirds thought it brought something new to the category. The snack pots are 160g, and have an rsp of £1.60.
Finalists:
Our Little Secret! Delightful Carrot & Herb Rice
Tilda Humara Kheer
Ambient Adult Drinks
Firefly Natural Drinks – Kiwi, Lime & Mint
The distinctive, minty flavour of this drink polarised consumer panellists – but those who loved it really loved it. Our judges called the drink "delicious and refreshing" and "perfect over ice on a hot searing day." It was especially popular with 18 to 34-year-olds, with more than half keen to purchase it. At £1.60 for 330ml it was considered expensive, but one in four consumers said they'd be sure to notice Firefly's "funky" glass bottle on the shelf.
Highly commended:
Shloer Celebration Pink Fizz
Finalists:
Funkin Brazilian 750ml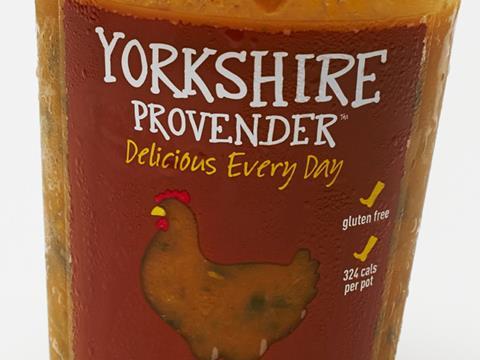 Soups
Yorkshire Provender Chicken & Butternut Soup with Lentil & Cumin
Panellists said this soup looked and smelt homemade, had a "superb taste", was "really well balanced", and could be a "good, substantial meal." The £2.49 rsp for a 600g carton did not deter consumers, with 36% saying they would definitely consider buying. Experts also felt the flavours were one step ahead of chilled own label.
Highly commended:
Yorkshire Prov Med Veg with Pulled Pork
Glorious Skinny Soup – Keralan Summer
Finalists:
Heinz Black Label Soups – Cream of Tomato with Fiery Mexican Spices
Glorious! Meal Soup – Malaysian Chicken
Ambient Savoury
Princes Tuna Deli Fillers - Tikka Mayo
Although at first panellists weren't wild about the appearance of this tuna deli filler, they gave it the thumbs-up once they dug in. Consumers called it a "tasty combination", noting plenty of moist, flaky tuna, that the mayo added creaminess, and that the mild spices didn't overpower the tuna. Experts called it "moreish" and said it was a "useful product", which helped to justify the £2 price tag for a 180g can.
Finalists:
John West Tuna Infusions Chilli and Garlic Steam Pot
Princes Tuna Pasta Bake - Tomato & Chilli
Chocolate Confectionery
Cadbury Dairy Milk Marvellous Creations Jelly Popping Candy Shells
The array of taste and texture sensations in this bar was a hit with our consumers. Almost a quarter said they expected to buy the bar weekly, 92% thought it was "new and different", and 59% said they would definitely buy it. Our experts described the bars (£2.49/200g) as a "strong concept" to "bring out the inner child" in shoppers.
Highly commended:
Lindt Hello Cookies & Cream
Finalists:
Elizabeth Shaw Cocoa Crunch Flutes
Divine 38% Milk Chocolate with whole almonds
Maltesers Teasers
Chilled Desserts
Müller De Luxe Corner After Dinner Mint
This marriage of two popular brands had huge appeal for our panels. Our consumers rated the packaging very highly, and three-quarters said they were sure they would notice the product in store. The yoghurt was described as "lovely", and was thought to be suitable for a weekend treat by half the panellists. Our experts reported that it had a "very nice flavour, with the right balance of mint and chocolate", and described the packaging as "classy". The 130g pots retail at £1.69.
Finalist:
The Collective Mango & Passionfruit Mousse
Coffee & Hot Chocolate
Taylors of Harrogate Indonesia Ground Coffee
An intense coffee with a rich finish, this appealed strongly to our panellists. It rated highly on taste and aftertaste, with the latter said to be of roasted beans. Our judges said there was a "premium feel to the packaging", while consumers felt the Taylors brand justified the price of £3.99 for 227g. Fifty-nine per cent of consumers said it was "ideal when entertaining."
Finalists:
Dualit NX(R) Intense Espresso Coffee Capsules
Taylors of Harrogate Lazy Sunday Half Caff Ground Coffee
Wispa Hot Chocolate
Pizza & Pastry Products
Pukka Large Chicken & Gravy Pies
This family-sized pie (rsp: £3.50/550g) won a rapturous reception from our panellists, who rated it highly on every measure. They especially enjoyed the high meat content. The gravy was described as "creamy" and well-seasoned, while the "crisp light" puff pastry lid, and shortcrust base were also selling points. Forty per cent of respondents said they would definitely consider buying.
Highly commended:
Birds Eye Homebake Sausage Rolls
Finalists:
Pukka Pies Frozen Minced Steak & Onion Pie
Goodfella's Stonebaked Extra Thin Pepperoni & Chorizo Pizza
Oils & Condiments
Colman's BBQ Sauces – BBQ Chilli
Using one of the category's leading brands, this sauce was considered ideal for livening up barbecued burgers or sausages. While a hot and spicy sauce clearly wasn't for everyone, those who appreciated the chilli said it provided a "lovely kick", while our experts said it had a "well balanced flavour". The packaging was complimented for its easily-squeezed bottle and "well-designed lid." Forty-three per cent of our consumers said they would certainly buy the sauce, which comes in 250ml bottles (rsp. £1.69).
Finalists:
Mr Hugh's Extra Virgin Rapeseed Oil Spray
Yutaka Organic Tamari Soy Sauce
Sweet Grocery
Lyle's Golden Syrup Breakfast Bottle
Lyle's Golden Syrup is still hugely popular, but the tinned version is not easy to dispense (think: drips). This new bottle, designed with a flip cap and non-drip valve, was considered very easy to use – more than half the consumer panel rated the packaging as excellent. Two-thirds also believed the offering was "better than other brands", and 79% would consider buying. Our experts called the format a "nice modern take on an old classic". The 340g bottles have an rsp of £1.75.
Finalists:
Ambrosia Devon Dream
Clarks Clear Honey
Lyle's Golden Syrup Baking Bottle
Judging methodology
Under our two-stage judging process, all products were tested by consumers, and the highest-scoring products from this stage were judged by our panel of experts to determine the winning entrants.Stage one: consumer testing
This was conducted by Cambridge Market Research (CMR), an independent market research company with more than 25 years' experience in testing food and drink products. CMR has a database of 14,000+ new product evaluations conducted through its Fast Foodfax Market Intelligence serviceEach product was tested with a minimum sample of 50 respondents from six sampling points across Great Britain. Entrants chose the consumer base most appropriate for their entry from a range of options.
Tests were conducted in-home under fully controlled conditions. After assessing pre-trial interest and visual appearance, the product was tasted and rated on key measures including taste, texture, packaging, value for money and post-trial purchase intention. It was also rated on originality and relevance. 
Ratings were reviewed against those achieved by similar products in previous testing for the New Product Awards and the current Fast Foodfax database.Stage two: product evaluation by an expert panelEntries going forward to the second stage were evaluated by a panel of judges drawn from a range of disciplines. They evaluated each entrant on criteria including taste, texture, appearance, packaging, value for money and clarity of labelling. The final result was determined by combining the consumer judging scores together with the scores from the expert judges in each category.