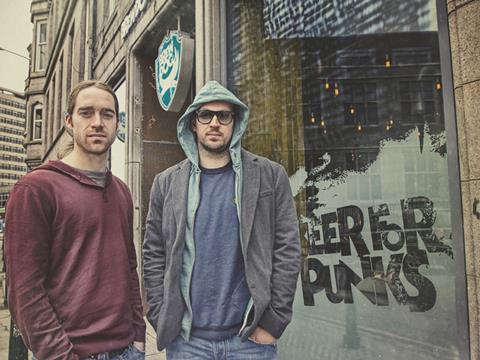 They're changing the face of food and drink in Britain, and now the bosses of BrewDog, Sushi Daily, Fever-Tree and Hotel Chocolat are among a handful of debutantes in the Sunday Times Rich List, the annual ranking of the UK's 1,000 wealthiest individuals.

BrewDog co-owners James Watt and Martin Dickie, who started their craft brewery in 2007, were valued at £262m and £228m, after selling a 22% stake to TSG.

Kelly Choi and Jerome Castaing, who opened their first Sushi Daily kiosk in 2010 (and their first in the UK in November 2015) have built a £217m fortune boosted by concession deals with Waitrose and Sainsbury's.

Other new entries included Fever-Tree co-founder Tim Warrillow who is valued at £167m off the back of the soft drinks brand's soaring share price, and Hotel Chocolat's CEO Angus Thirlwell and development director Peter Harris, valued at £130m each.

The highest-ranking food and drink representative was head of the Heineken dynasty Charlene de Carvalho-Heineken. In sixth place she was also Britain's wealthiest woman, as her fortune soared £1.8bn to £11.1bn.

The owners of Home Bargains, Tom Morris and family, enjoyed a £400m gain to £3.49bn. The combined worth of the Arora brothers, who own rival B&M Retail, increased £380m to £2.5bn.

Bestway founder Sir Anwar Pervez remained the richest person in wholesale. He saw his wealth jump £145m to £3.01bn.

Charles Wilson, who helped mastermind the Tesco-Booker merger, saw his fortune unchanged at £280m.

Despite a turbulent year for 2 Sisters, founder Ranjit Singh saw his wealth grow a whopping £202m to £746m. Jamie Oliver was not so lucky, dropping out of the list.