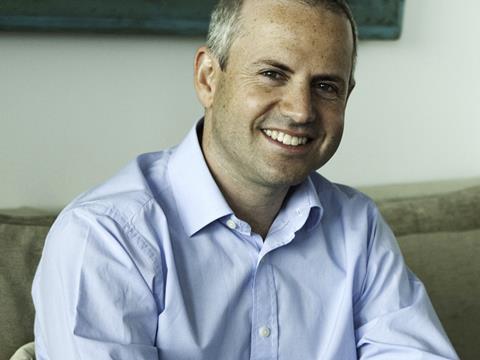 The pay of Ocado's executive team fell by a collective 20% last year as the sums earned through share awards fell despite the online supermarket recording record profits.
Total pay for the four-strong exec team fell from £15.8m to £12.7m as share awards dropped from £13.2m to £9.9m.
CEO Tim Steiner's total pay dropped from £6.5m to £5.9m despite this non-share related pay rising by 12.8% during the year.
Steiner's share awards fell from £5.5m to £4.8m as his awards shifted from the joint share ownership scheme (JSOS) established before Ocado's 2010 listing to a long term incentive plan (LTIP).
The final tranche of Steiner's JSOS share vested last year at a price of 448p on 1 January 2014.
The value of his LTIP award is based on the average Ocado share price from 1 September 2015 to 27 November 2015 of 348p.
Similarly, CFO Duncan Tatton-Brown saw his overall pay drop from £3.5m to £3m despite a 10.4% rise in his non-share award pay to £597k.
The fall in share-related pay comes despite Ocado execs receiving 100% of their possible award under the long term incentive plan.
The company's earnings before interest and tax and pre-exceptional items (and before the LTIP award costs for management) was £29.2m, which exceeded the maximum performance target of £25.2m for the LTIP awards.
The expected vesting date of this tranche of LTIP awards (drawn up in 2013) is 31 March 2016.
The strong financial performance saw Steiner pick up 81.8% of his salary, with a bonus of £459k. This represented a rise of 19.2% on last year's bonus figure of £385k.
For 2015 Steiner's maximum bonus was 125% of salary and the rest of the executive team had a maximum of 100%. All directors received between 75% and 80% of their maximum possible bonuses.
Ocado's preliminary results for the 52 weeks to 29 November saw a pre-tax profit of £11.9m – a 65.3% increase on last year's figure of £7.2m which was the company's first ever annual profit.
Gross retail sales grew by 14.7% during the year to £1.12bn from £972m and overall revenues were up 16.7% to £1.1bn.