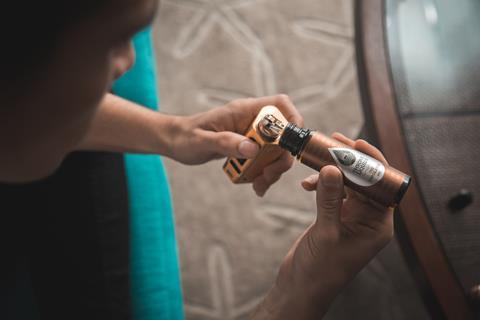 Focus On: Vaping by Rob Brown
Download feature synopsis PDF here
Publishing: 15 February
Advertising deadline: 5 February
Submissions deadline: 29 January
The Story
What a year for vaping. In the UK, the industry is going from strength to strength – culminating in a near 25% rise to value sales in the past year with new brands taking the market by storm. All of which contrasts sharply with the troubles the industry is facing in the US. Over in the States, vaping has been blamed for more than 1,000 cases of illness and several deaths. Now even Donald Trump is getting involved. So just how will this affect sales over here? Will the UK follow the US in challenging the safety profile of vaping? Or will this fast-growing industry continue to thrive?
Key themes:
Safety concerns: Since its inception, vaping has been subject to speculation over its safety. The US illnesses have escalated safety concerns. What impact will that have on UK sales?
Regulation: How is the UK vaping industry regulated differently to the US? How important is that to perceptions?
Sales growth: It's been a bumper year for vaping sales in the mults, which have seen a 23.2% rise in value sales and 25.9% rise in volumes. Why is this? Is it simply a rise in vaping at a total level? Or is there any evidence of shoppers moving away from vaping shops to the mults?
New brands: To what extent are new entrants helping to boost vaping sales?
Nielsen data: How the top 10 vaping brands have performed and why
Flavoured vapes: The ban on menthol tobacco is coming into force this year. Now Donald Trump is considering a ban on flavoured vaping liquids. Could such a move come into force in the UK?