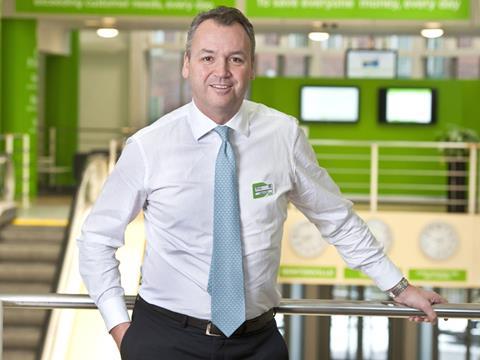 Top story
Asda has committed another £500m to lowering prices in store as CEO Andy Clarke predicts 2016 will be another year of "intense pressure" for supermarket retailers.
It comes on top of the original £1bn Asda has already earmarked for price investment across the five years to the end of 2018. The supermarket said the move, part of Project Renewal, would Asda's price gap to the rest of its big four rivals and close the gap to Aldi and Lidl.
Asda also announced that it would become a member of European buying alliance EMD, which is made up of 14 national buying structures and pools the collective buying power of 250 supermarket chains.
Its work with Asda will be focused on developing the own label ranges, including Extra Special.
Asda said, combined with the leverage from IPL and being part of Walmart, the membership would release significant savings from its supply chain.
Clarke said: "The structure of UK grocery retailing has permanently changed to reflect the way that customers shop today. Being part of Walmart also gives us insight into similar trends in the rest of the world and it's clear that this is a global phenomenon.
"We saw the change coming and responded in 2013 but we didn't move fast enough. There is currently no growth in the food market and the rise of the limited assortment discounters means that we must take radical action to win back our customers. Today, from our strong financial position, we are taking another bold step forward in our five-year strategy.
"Fundamentally changing how we buy products means we can realise significant savings from our cost base and pass these directly to customers through a rebased pricing model."
He added: "In the long run, ours will be the right and winning strategy. In the short term, we will face some more turbulence. But we are not afraid to do things differently and have been the first in the industry to take action on earlier occasions. That puts us in a very strong position in this market, and gives us the ability to deliver what our customers want."
Asda will report its fourth quarter trading update on 18 February.
Morning update
The Co-op Group has expanded its legal services business with the acquisition of Sheffield-based Collective Legal Solutions Group. Founded in 2007, Collective provides wills, trust and probate services nationally and has more than 100 associates and staff. Co-op's legal services business became the first alternative business structure (ABS) in the UK in 2012 and is now a core part of Co-op's consumer services division, which also includes its funeralcare and general insurance businesses.
Elsewhere, it is a quiet start to the week on the stock exchange ahead of the round of supermarket news which kicks off tomorrow (see City diary below).
City diary
After a hectic first week back with Christmas trading updates from Majestic Wine, Poundland, Waitrose and M&S, not to mention the shock departure of Marc Bolland and the Sainsbury's pursuit of Home Retail Group, the coming five days looks like being even busier.
The big focus will be on the supermarkets, with Morrisons first up tomorrow with its figures for Christmas. Analysts at Jefferies expect a "solid" festive period, with a like-for-like sales decline of -2.2% for the nine weeks to 3 January.
Next up is Sainsbury's on Wednesday with its Q3 results, with CEO Mike Coupe and CFO John Rogers set to face a grilling from the media on the rationale for its Argos/Homebase bid.
Finally, Tesco finishes off the numbers for the three listed grocers, with its Q3/Christmas update on Thursday.
There is also the latest monthly Kantar and Nielsen Grocery market share data on Tuesday, which ought to give some insight into just how well Aldi and Lidl fared at Christmas – and who lost out.
Sainsbury's target Home Retail will itself update the market on Thursday, along with Associated British Foods Q1, as well as ASOS, Burberry, Mothercare, JD Sports, SuperGroup and Moss Bros on the same day in the wider retail setting.
The week also sees statements from Greggs, Debenhams and Boohoo, all on Tuesday, and Bonmarche and Booker on Friday.