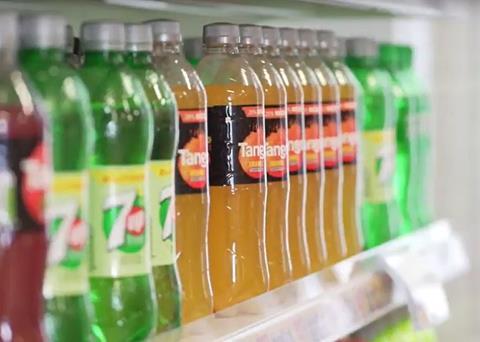 Britvic has agreed a "sustainability-linked" £400m credit facility, one of the first of its kind in the UK.
Under the agreement with a group of seven lenders, the facility margins are linked to the soft drinks manufacturer's progress towards its sustainability targets.
The better Britvic performs against its three objectives – 50% of all bottles to be made of rPET, 50% reduction in carbon emission and 75% of the drinks portfolio to be low or no sugar by 2025 – the further the facility margins will reduce.
If Britvic meets two of its targets, the margins will decrease and the company will pay the savings to charity. If only one target is met, the margins will remain unchanged.
If, however, Britvic fails to meet all of its targets, the margins will increase and the lenders have agreed to donate any proceeds to charitable causes.
"This financing agreement is part of our commitment to embed sustainability at the heart of our business and drive real behaviour change," said Sarah Webster, sustainability director at Britvic.
"We've made progress against our sustainability ambitions. However, there's more to do and this is a significant commercial milestone in our journey. By linking financing to our goals, we can ensure that every penny we invest is done so with our sustainability targets in mind."
All Britvic's plastic and glass bottles and cans are already 100% recyclable.
Furthermore, the company invests £850k each year in UK recycling infrastructure and since October 2018 all its UK sites have been run on 100% renewable electricity.
In November, the company also announced it had signed a major supply deal with packaging manufacturer Esterform to address "significant" rPET supply issues in the UK.
It will see Britvic plough £5m into the construction of a new rPET manufacturing facility, powered with 100% renewable energy, in Leeds.
Rabobank co-ordinated the facility.