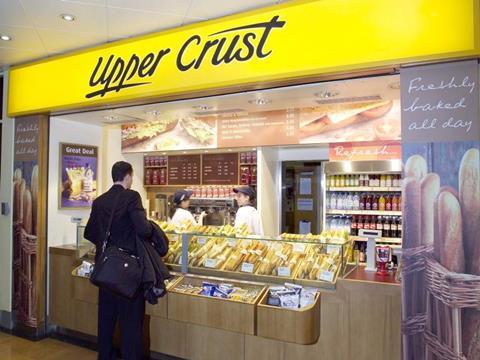 Travel food specialist SSP Group (SSPG) was forced to tap shareholders for £216m of emergency cash this week to try to overcome a collapse in sales as the coronavirus outbreak halts travel across the globe.
The Upper Crust owner has seen its shares more than halve in value so far in 2020. They slumped below 140p last week as it became one of the FTSE's worst-hit stocks by the pandemic.
In a trading update on Wednesday, it said sales were down as much as 85% across the UK and Europe, with revenues expected to drop by up to £135m and operating profit by up to £60m.
"Having been one of the biggest stock market success stories in the past five years, SSP is now going cap in hand to shareholders and prospective investors," said Russ Mould, investment director at AJ Bell.
"SSP is desperate for cash to survive the coming months, which is understandable given it operates out of airports and train stations which are now likely to resemble ghost towns."
The decision to raise equity following a big share price crash meant the business had already exhausted all the "easy avenues for borrowing more money", Mould argued. Investors have been given the chance to buy almost at IPO price, wiping off all gains made since 2014.
Canaccord Genuity said its overall £300m-plus funding package, including a renegotiated £112.5m banking facility, would "allow the company to survive in its most pessimistic scenario of remaining essentially closed for the rest of the year".
Mould suggested those with a long-term view may benefit from buying at this level as SSP's 2,800 outlets made it "one of the first companies" to benefit once travel resumes.
SSP Group closed Wednesday some 20% higher at 283.5p as investors backed its cash call.
Elsewhere, the market's soft drinks players this week warned the spread of the coronavirus had severely impacted their out of home sales as they attempted to repurpose supply to the retail sector and cut costs to compensate.
AG Barr (BAG) said it had ended its financial year with an "encouraging" trading performance that continued into the new year, but that the coronavirus had created "significant challenges" for the hospitality sector which in total accounts for 10% of its business. Britvic (BVIC) said that the closure of on trade outlets and restrictions on people movement in many of its markets would significantly affect consumption both in outlet and on the go – therefore reducing EBITA by between £12m and £18m per month. Coca-Cola European Partners (CCEP) withdrew its guidance for the current financial year and suspended its share buyback programme.
AG Barr was 16.4% for the week up to Thursday lunchtime at 504p, Britvic was 3.7% up to 662p and CCEP was 1.2% up in New York for the week at $31.86.