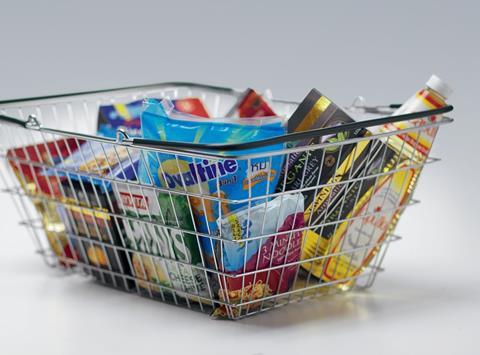 Top story
The weak pound and higher sugar prices have given a considerable boost to sales and profits at Primark owner Associated British Foods (ABF) in the first half.
Revenues leapt 19% to £7.3bn in the 24 weeks to 4 March of £7.3bn, with a 36% rise in adjusted operating profit to £652m – a £171m increase on a year ago, including a £51m currency benefit.
ABF said the weakness of sterling had been "very favourable" on the translation of its overseas results, which account for about two-thirds of its total revenues and profits.
On a constant currency basis – stripping out the benefits from favourable exchange rates – sales were up 7% and adjusted operate profits by 23%.
The sugar division, which has struggled in recent years, was the main driver of the jump in profits thanks to a return of higher prices as the EU quota regime nears its end and further cost savings generated by improved performance.
Sugar revenues increased 33% (16% on a constant basis) to £1.1bn, with operating profits soaring to £123m, compared with £3m in the same period of 2015/16. The devaluation of sterling and lower beet costs helped the division, as did a global sugar deficit pushing up world prices.
The disposal of a US herbs and spices business and south China cane sugar operations during the period also contributed towards the jump in profits, generating a gain of £255m.
"The underlying growth of the group at constant currency was strong in the first half," CEO George Weston said.
"Primark delivered a substantial increase in selling space which, together with its strong consumer offering, contributed to a further increase in our share of the total clothing market. Furthermore, we achieved a more acceptable rate of return in sugar and further good progress was made by our ingredients and grocery businesses."
Revenues in the grocery division rose 15% to £1.7bn, but the majority of the increase came from the weakness in the pound, with only a 2% rise on a constant currency basis. Operating profits also jumped 20% to £151m.
Twinings Ovaltine revenues were well ahead of last year at constant currency and, with almost 80% of sales generated overseas, revenues at actual exchange rates were even further ahead. Allied Bakeries achieved higher sales volumes in the first half but the market remained competitive with inflationary cost pressures squeezing margins.
Jordans achieved good growth in the UK, driven by Muesli and Country Crisp, and Dorset Cereals made further progress following its relaunch with a number of new products. The rate of decline in Ryvita crispbread volumes slowed, benefiting from the launch of portion packs and new variants.
Sales at Primark were 11% ahead of last year at constant currency, driven by increased retail selling space, and 21% ahead at actual exchange rates to £3.2bn. The discount retailer performed well in the UK and delivered sales 7% ahead of last year with a strong increase in share of the total clothing market. This was driven by 2% growth in like-for-like sales, the increase in selling space and the strength of our consumer offering.
Shares in ABF soared 3.7% to 2,818.8p as markets opened on top of gains yesterday (see below).
Morning update
Tesco has agreed to sell its opticians business in the UK and Republic of Ireland to Vision Express in a move to further simplify its operations and "serve its shoppers better". Tesco Opticians currently operates in 206 stores across the UK and three stores in the Republic of Ireland, as well as online. It employs approximately 1,500 staff, all of whom will transfer into Vision Express following a consultation process. The disposal is subject to regulatory approval by the Competition and Markets Authority in the UK.
Tesco UK CEO Matt Davies said: "This allows us to further simplify and strengthen our UK business and ensures our customers are still able to enjoy high quality eye care services from Vision Express in our larger stores. Our priority now is to work with our colleagues and support them through this change."
Heineken beer volumes in its seasonally less significant first quarter increased 0.6% organically, with growth in Asia Pacific and Europe offsetting slightly lower volume in Americas and Africa, Middle East & Eastern Europe, the brewer said in a trading update this morning. However, volumes in the UK fell by low single digits as a result of the delisting of key brands in Tesco earlier this year.
Volumes of the Heineken band grew organically by 2.5% in the first quarter, with key markets contributing to this growth including South Africa, Brazil, the US and Italy, which more than offset weaker volume in Vietnam due to the earlier timing of Vietnamese New Year.
Organic consolidated beer volume was held back in Europe by a fall in the UK following the delisting by Tesco. Growth of 0.5% in the region reflected continued improved consumer confidence across most of Europe, slightly offset by a tougher winter in some markets of Central & Eastern Europe and later timing of Easter, Heineken said.
In France, Spain, Netherlands, Italy, and Austria volume development was positive, but in the UK volume was down by low single digits due to "a partial de-listing by a large customer".
CEO Jean-François van Boxmeer said: "Performance in the first quarter was in line with expectations, delivering volume growth against strong comparatives last year. Asia Pacific continued to outperform and volume in Europe was solid. In Africa, Middle East & Eastern Europe market conditions remain challenging, adversely impacting volume. In Americas, whilst Mexican volume was good this was more than offset by weaker volume in Brazil. Our full year expectations remain unchanged."
Reported net profit in the quarter was €293m, compared with €265m a year ago.
The FTSE 100 made further losses as trading started this morning, falling a further 0.1% to 7,141.16 points. However, many grocery shares that made big losses yesterday are back in the black so far today. Sainsbury's, Morrisons and Tesco are up 2% to 259.6p, 0.8% to 229.9p and 0.5% to 177.1p respectively. Coca-Cola HBC is back up 0.7% to 2,098p and B&M European Value Retail (BME) is up 1.3% to 325.4p. Marks & Spencer continued to make gains, climbing another 2% to 360.3p.
Although, a number of the global consumer giants fell further into the red in early trading. Imperial Brands, Diageo, Unilever, British American Tobacco and Compass Group fell 1.4% to 3,764p, 1.2% to 2,217p, 0.8% to 3,933p, 0.8% to 5,221p and 0.7% to 1,510p respectively.
Yesterday in the City
The FTSE 100 plunged more than 180 points yesterday (or 2.5%) to 7,147.50 as PM Theresa May called a surprise snap election on 8 June. The FTSE 250 also fell back 1.2% to 19,297.91 points.
Blue-chip firms faced their biggest one-day losses since the Brexit vote last June as the pound surged to a four-month high – climbing as much as 1.6% against the dollar. Sterling had fallen significantly in the morning as speculation mounted as to exactly what the PM planned to announce. However, by the end of trading it had hit its highest level since early December.
The markets took the view that the prime minister would use the vote to neutralise Tory Eurosceptics and deliver a softer Brexit. A rise in the pound hit many of London's leading shares - with £46bn wiped off the value of FTSE 100 - as many multinational giants earn their profits overseas.
Not many grocery or fmcg firms managed to escape the sell-off, with cigarette makers Imperial Brands (IMB) and British American Tobacco (BAT) hit hard, falling 2.8% to 3,825.5p and 2% to 5,278p.
Other FTSE 100 firms in the red included Diageo (DGE), Reckitt Benckiser (RB), Unilever (ULVR) Compass Group (CPG) and Coca-Cola HBC (CCH), down 2.2% to 2,248.5p, 1.5% to 7,335p, 1.4% to 3,979p, 1.7% to 1,524p and 0.5% to 2,087p.
The grocers also suffered as Tesco (TSCO) sank 2.6% to 176.8p, Morrisons (MRW) slid 2.2% to 229.3p and Sainsbury's (SBRY) fell 1.4% to 254.8p.
Outside the FTSE 100, Greencore (GNC) tumbled 3% to 249.5p, Booker (BOK) was down 1.8% to 188.9p, Dairy Crest (DCG) fell 1.2% to 582.5p and SSP Group (SSPG) slipped 1.9% to 441.5p.
Marks & Spencer (MKS) escaped the carnage with a 2% jump to 353.8p, along with Associated British Foods (ABF), up 0.4% to 2,721p ahead of today's annual results, Premier Foods (PFD), up 3.1% to 44.1p, Hilton Food Group (HFG), up 4.7% to 748p, and Cranswick (CWK) up 0.4% to 2,587p.
Chancellor Philip Hammond hailed the surge in the value of the pound in parliament. "The prime minister's statement this morning has sent sterling up in the markets, demonstrating the confidence that the markets have in a future, for this country, under a Tory government with a new mandate."