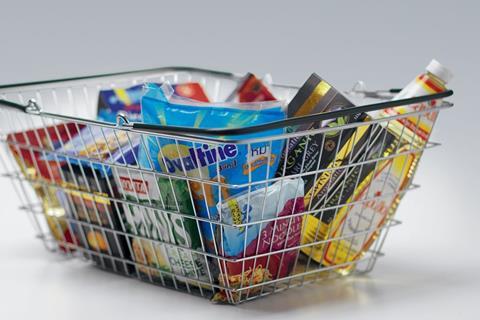 Top story
Associated British Foods (ABF) has said it is closely monitoring the Coronavirus outbreak in China, though it is well-stocked to cover several months of disruption and does not expect any short-term impact.
The company said its Chinese sugar campaign was completed in January before the virus developed significantly, while its AB Mauri, AB Agri and Ovaltine factories in China were operating at a reduced capacity due to labour and logistics constraints.
Primark, which sources a broad assortment from China, was well-stocked for the short term. Nonetheless, if delays are prolonged, the company risks supply shortages and is therefore assessing mitigating strategies including a step-up in production from existing suppliers in other regions.
Meanwhile, ABF said it expects interim sales growth and adjusted operating profits to be ahead of the prior year.
The FTSE 100 company will release its half-year results on 21 April, where it also expects a £6m loss on currency translation.
Grocery revenue is expected in line with the previous year, with higher sales at George Weston Foods in Australia and the first contribution from Anothony's Goods in the US offset by lower sales at Allied Bakeries. Margin and operating profit will be ahead, benefiting from a higher margin in ACH and reduced operating losses at Allied Bakeries.
Twinings interim revenues are expected ahead of last year, driven by growth in black tea and "excellent sales" of herbal teas.
AB World Foods achieved good sales growth in the period, driven by strong sales at Blue Dragon in the UK and increased Patak's sales in Europe and North America.
AB Sugar revenues are expected to be ahead of last year in the first half due to higher EU sugar prices and increased export sales at Illovo, however most of the improvement will be delivered in the second half of the year.
Finally, Primark sales are expected to be 4.2% ahead of last year in the first half at constant currency and 2.5% ahead at actual exchange rates, driven by increased retail selling space and level like-for-like sales.
For the second half of the year, ABF expects "strong growth" in adjusted operating profit, driven by Primark and a second half weighing of the AB Sugar profit recovery.
The group maintained its outlook for the year unchanged, with earnings progress expected.
ABF shares started trading 1.6% lower at 2,542p.
Morning update
Finsbury Food Group (FIF) revenues rose 4.7% in the first half boosted by growth in the core UK Bakery division.
The bakery manufacturer saw sales up to £159.4m for the six months ended 28 December, with UK Bakery sales up 5.8% to £141.2m.
Overseas revenues, from trading in France and Poland, fell 3.5% to £18.2m.
Overall pretax profits rose 18% to £8.8m.
CEO John Duffy said: "The first half was both a period of growth and of successful delivery against our strategic priorities. Revenue and profit were up, largely driven by organic performance in UK Bakery as well as new business wins and the first full six-month contribution from our Free From business.
"The broad channel, customer and product diversification we now have in the business gives us a solid platform on which to build and we continue to benefit from access to higher growth opportunities such as Free From and consumer niches such as artisan bread. Notwithstanding the ongoing market-wide headwinds, there is positive sales momentum in the business and a growing number of exciting opportunities that gives us confidence in Finsbury's prospects for the full year, which remains in line with expectations."
Looking ahead, the company has a pipeline of innovation, including the launch of Harry Potter licensed cakes, gluten free cakes and artisan sourdough breads.
Finsbury shares opened 2.2% higher at 102.70p.
The FTSE 100 started the day in the red, falling 2.6% at 7,208.54pts as global concerns around the Coronavirus outbreak intensifies.
With the index mostly in the red, all the supermarkets began the week in negative territory, with Tesco (TSCO) down 1.7% at 251.30p, Sainsbury's (SBRY) down 1.8% at 207p, Morrisons (MRW) down 1.8% at 182.60p, Marks & Spencer (MKS) down 3.4% at 177.15p and Ocado (OCDO) down 1.4% at 1,120p.
Among the few risers, Stock Spirits Group (STCK) opened 0.9% higher at 219p and Premier Foods (PFD) was up 0.4% at 34.80p.
This week in the City
This week sees a bit of a pick up in the City after a quite period last week.
On Tuesday, AB InBev (ABI) and McColl's (MCLS) are set to publish annual results while Hotel Chocolat (HOTC) releases half-year results.
Wednesday sees the publication of Nichols (NICL) annual results and internationally Danone (BN) will also relase full-year figures.
Thursday brings in a flurry of accounts, with Bakkavor, British American Tobacco (BATS) and Reckitt Benkiser (RB) releasing their full year results.
Internationally, Thursday also sees Beyond Meat published full-year figures and Poundland-owner Steinhoff releases its first quarter statement.
The GFK consumer confidence figures for February are released on Friday.