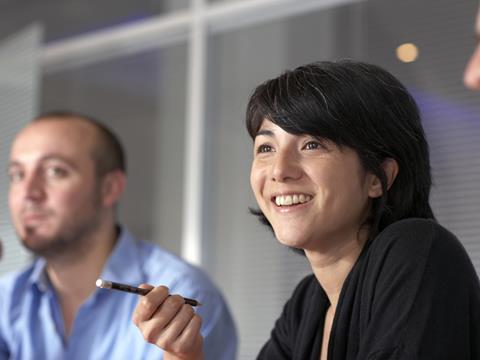 Top story
Just 12% of consumer products and retail leaders expect significant progress in women leadership in the next five years, according to a new study by EY.
While 84% of respondents in the sector admitted they needed to do more to attract, retain and promote women into leadership (above the industry-wide average of 55%), only 52% were formally measuring progress on improving gender diversity within leadership teams.
'Navigating disruption without gender diversity? Think again' is a survey of 350 C-suite executives across 51 countries and seven industries.
EY said with women accounting for just 16% of executive boards across consumer products and retail the survey painted a bleak picture for gender diversity in the sector.
Kristina Rogers, EY's global consumer products & retail leader, added: "The survey reaffirms the urgency to respond to the World Economic Forum's prediction that it will take 117 years to reach gender parity.
"Consumer products and retail companies need to address the glaring mismatch between the critical value that gender diversity brings to business, and the action they are taking to make real strides toward gender parity. If companies aren't measuring progress, it is far more difficult to identify what needs to change."
With consumer behaviour changing, supply chain innovation and the tension between growth and margin, there was overwhelming consensus (98%) from respondents that diversity of thought and experience was critical to addressing the disruption facing CPR companies.
Rogers sayid: "Brands no longer have all the power. Consumers are in the drivers' seat now. The best way to respond to industry disruption is to better understand the customer, and diversity is pivotal to that process. With a majority of consumer goods buying decisions made by women globally, the extent of women's underrepresentation across the sector is particularly pointed."
Morning update
The government is continuing to play up the strengths of being a member of the EU, with the latest Defra figures showing 85% of all UK shellfish exports headed for European shores in 2015. The exports of shellfish was worth £360m, according to environment secretary Elizabeth Truss. She said: "UK fishermen continue to reap the benefits of easy access, tariff-free, to the world's largest single market of 500 million consumers. That is why it's great to see UK companies flying the flag for our fishing industry in Brussels this week and using the opportunity to take advantage of easy access to the EU market."
It's a quiet morning on the markets with no retail or grocery newsflow to report.
Yesterday in the City
Tesco (TSCO) was the biggest faller on the FTSE 100 yesterday after JP Morgan Cazenove set a target price of 150p, way below currently levels, and put the stock's recommendation as 'underweight'. The share price fell 4.7% to 174.8p as a result – and is down 6% for the week.
Sainsbury's (SBRY) edged up 0.7% to 290.3p despite a mixed set of full-year results for Home Retail, which the supermarket is in the midst of acquiring. Home shares also managed to get its head above water by the end of the day to finish 0.2% up at 170.5p after spending most of trading in the red.
Value butchery chain Crawshaw (CRAW) had a good day to finish 3.3% higher at 82.1p after reporting record sales and further growth plans.
Glanbia (GLB) made some gains after early falls but still closed 1.3% down at €17.32 after exchange rates and volatile dairy prices hurt its sales in Q1.
Fellow Irish ingredients group Kerry (KYGA) also fell 3% to €78.38 after a Q1 update saw volumes improving in a difficult trading environment.
Soft drinks business Nichols (NICL) slipped almost 1% to 1,323p after a trading update as investor worried the grocery market remained a hard place to play as a maker of sugary drinks.
Elsewhere, Premier Foods (PFD) jumped 7% to 40p thanks to a broker note by Jefferies, which upgraded the stock to 'buy' with a target price of 60p.