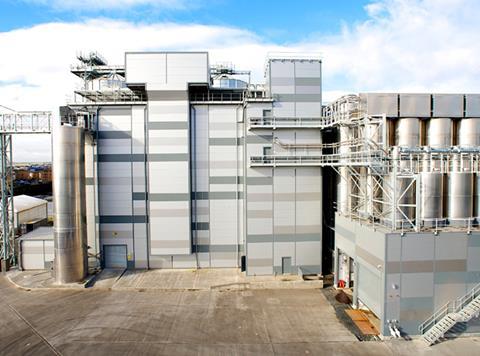 Top story
Volumes in Carr's Group (CARR) food division, which supplies flour to the likes of Warburtons, are ahead of a year ago despite a challenging retail market as supermarkets cut back their sliced bread SKUs.
In a trading update for the 19 weeks to 11 July, the listed agriculture, milling and engineering group said it remained on track to meet full-year expectations.
Its food business, which operates from three sites across the UK, continued to perform "well", it added. The flour mill in Kirkcaldy won several new customers in the period after generating further efficiencies.
CEO Tim Davies said: "Despite Carr's continuing to operate in mixed market conditions, we remain confident that the group will meet the board's expectations for the full year. This confidence is due to the breadth of the group's geographical footprint and its ongoing commitment to, and investment in, assets and innovation."
Global sales of feedblocks were up year on year for the agriculture division. The US operations delivered a "strong" performance, making market share gains, and feed volumes also increased in the UK. The UK performance came despite a tough backdrop of market pressure, particularly in the dairy sector where low farmgate milk prices has had a negative impact on feed margins and sales of its Aminomax product.
Shares in Carr's fell almost 1% on opening this morning to 168.1p.
Yesterday in the City
More of a mixed day for grocery stocks following general rises on Monday on the back of a bailout agreement for Greece.
Tesco (TSCO), Sainsbury's (SBRY) and Morrisons (MRW) all continued their good run, up 1.9% to 216.5p (4.1% so far this week), 1.8% to 267.7p (3.2%) and 1.5% to 180.6p (4.3%) respectively.
Dairy Crest (DCG) finished the day 0.8% down at 561.2p following a Q1 trading update showing strong growth for Cathedral City and the cheese business but more trouble in a difficult spreads market.
After a solid day on Monday, London's 100 blue-chip index shook off a few wobbles caused by housebuilder stocks affected by Bank of England governor Mark Carney's words about a potential rise in interest rates to close 0.2% up to 6,753.8 points.
Elsewhere, Hilton Food Group (HFG) fell back 2.1% to 456p ahead of a trading update on Thursday, Tate & Lyle (TATE) declined 2.1% to 505p and Coca-Cola HBC (CCH) slipped 0.8% to 1,334p.