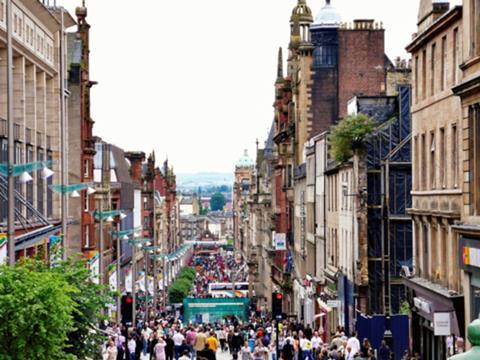 Top story
After a strong recent run, consumer confidence took a hit in May, according to research from GfK.
Its UK consumer confidence index decreased by three points to +1 in May, with all five of the measures it uses to calculate confidence decreasing during the month.
Nick Moon, Managing Director of Social Research at GfK, commented: "In the short term, this suggests that despite rewarding them with a majority in the House of Commons, the public are not too confident about economic life under the Conservatives, given that almost all of the fieldwork for this month was conducted after the election".
Notably the score for the general economic situation over the next 12 months fell by six points this month and is now 12 points lower than in May 2014. Moon added: "Given that the Index as a whole is one point higher than last May this is a worrying figure."
Morning update
It's a typically quiet Friday on the markets today at the end of a somewhat quiet week. The FTSE 100 has opened pretty flat – down 0.1% to 7,033.2p.
The major mover this morning is Associated British Foods (ABF), which surged 3.5% higher this morning to 3,046p after price target upgrades from Barclays and Liberum Capital in recent days.
Sales at Waitrose edged up in the week to 23 May despite the mixed weather to start half term week and the bank holiday weekend. Total sales were 0.6% higher than last year (a like-for-like fall of around 3.5%), with "significant deflationary impact still affecting key categories but strong performances from foods associated with family meal times".
Waitrose said foot-to-go products were up by 9%, but its range of British classic ready meals were also up by 31% and frozen Yorkshire puddings were up by 28%.
Yesterday in the City
Tate & Lyle (TATE) shares dropped by 2.4% yesterday to 585p after posting a 30% plunge in full-year profits and a 14% collapse in sales as the market for sugar substitute sucralose slowed.
Value retailer B&M Bargains (BME) saw its shares climb 1.9% to 324p revenues soar by 29.5% to £1.65bn during its debut year as a listed company. The shares are now 20% on their float price of 270p almost a year ago.
PayPoint's shares jumped up by 8.2% during the day to 950p after it reported a 3% boost in full year revenues and announced the planned sale of its mobile and parking payments arm.
The FTSE 100 recovered from early losses to close 0.1% up at 7,040.9pts.
Strong performers included Associated British Foods (ABF), up 1.7% to 2,950p, and SABMiller (SAB), up 1% to 3,574p. Meanwhile Marks & Spencer (MKS) was one of the day's biggest losers, dropping 1.6% to 587p