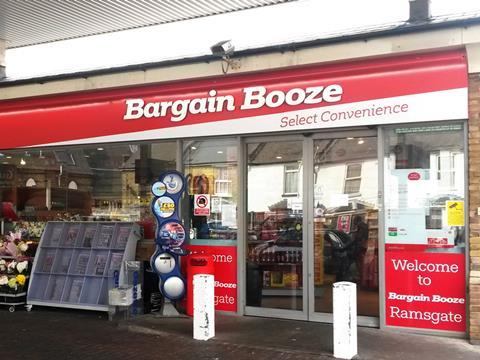 Top story
Bargain Booze owner Conviviality Retail (CVR) has reported full year revenues up 2.3% despite slower than expected store openings and heavy discounting in the alcohol retail sector.
Updating the market on its sales for the year to 26 April, Conviviality said retail sales were "in line" with last year, with Bargain Booze down 1.7% (though underlying retail sales per store up 0.5%) and Wine Rack sales up 0.1%.
During the year 21 existing franchisees opening additional stores and 35 new franchisees joined the group.
CEO Diana Hunter said: "2014/15 has been a year of solid progress for Conviviality and we are pleased with everything that has been achieved. The significant changes we have implemented over the last two years ensure we are well positioned to drive growth into the business and the board looks to the future with confidence."
The Company will announce its preliminary results on 13 July.
Morning update
Conviviality aside, it's a quiet start to the week on the markets this morning with no other significant company announcements.
The FTSE 100 has maintained its momentum from Friday, edging up another 0.25% to 7,064pts in early trading this morning.
Conviviality Retail shares were up 1.4% to 145p this morning, while Morrisons (MRW) has jumped 2.1% to 184.7p, Tesco (TSCO) is up 2% to 233.5p and Sainsbury's (SBRY) has started the week up 1.4% to 281.8p.
Meanwhile, Conviviality itself has a new chairman of its remuneration committee – with former Homebase retail director Ian Jones joining the board as a non-exec. Jones also served as formats director for Sainsbury's between 2001 and 2003 and was responsible for its store reinvigoration programme.
Last week in the City
There was little doubt as to the market's general election verdict on Friday. The City breathed a collective sigh of relief that days and weeks of messy political horse-trading were avoided and welcomed the new Conservative government by driving the FTSE 100 up 2.2% to 7,035pts.
Pretty much all grocery shares joined in the positive sentiment, with Sainsbury's (SBRY) ending a somewhat difficult week up 4.1% to 278p, Marks & Spencer (MKS) up 3.3% to 563.5p and Morrisons (MRW) up 2.3% to 181p.
FMCG suppliers were also on the up, with Reckitt Benckiser (RB) up 2.5% to 5,845p, Unilever rising 2.1% to 2,894p and Imperial Tobacco up 2.9% to 3,297p.
City Diary
The diary looks a little quieter than last week – which squeezed in results from Sainsbury's and Morrisons amid the general election chaos.
Wednesday brings SABMiller's (SAB) full-year results as rumours again resurface of ABInBev's (ABI) interest in the brewer. There are half year results from UK beer company Marston's on Thursday, while Friday brings an earnings update from Coca-Cola HBC (CCH) and Ocado's (OCDO) AGM.
There are some interesting economic numbers released this week – industrial and manufacturing production figures are out tomorrow, while unemployment numbers and the Bank of England's inflation report are published on Wednesday. The BoE will make its latest interest rate decision today and the BRC sales monitor is out tomorrow.