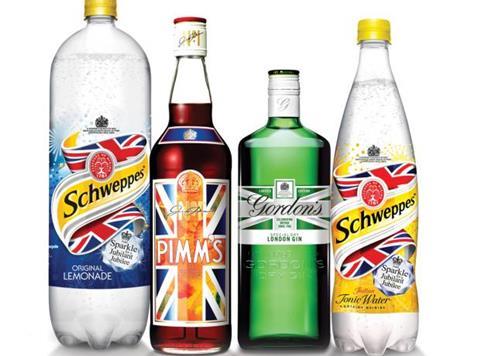 Top story
Shares in drinks giant Diageo (DGE) have opened 1.6% down to 1,876p on the London Stock Exchange after The Wall Street Journal reported the Smirnoff and Johnnie Walker owner is being investigated by the Securities and Exchange Commission in the US for artificially boosting sales figures.
Diageo faces scrutiny from the regulator for allegedly shipping more inventory to distributors than requested in an effort to shore up its results, according to people familiar with the inquiry. By doing so the Guinness maker would be able to report increased sales and shipments.
The company confirmed in a statement it was working with the SEC. "Diageo has received an inquiry from the US Securities and Exchange Commission regarding its distribution in the United States. Diageo is working to respond fully to the SEC's requests for information in this matter," a spokesman said.
As well as its stock faltering in London, Diageo's share price took a nose dive yesterday in New York following The WSJ's inquiry. It closed 4.2% down at $114.7.
The drinks group is scheduled to report its full-year results next Thursday.
Morning update
Irn Bru maker AG Barr (BAG) said trading had remained "subdued" in the six months to 25 July as expected because of a combination of tough prior year comparatives and changes to market promotional phasing, related to our Glasgow 2014 Commonwealth Games activity, along with poor weather, particularly in the north of the UK. Half-year revenues are expected to be about £128m, a fall of about 5% on the prior year. On an ongoing basis, allowing for the impact of the loss of the Orangina brand and the divested Findlays brand, sales declined by 3.5%.
"Market conditions have remained competitive with ongoing deflation across the soft drinks market and continued high levels of price promotion," AG Barr said in the pre-close trading update. "Despite these challenges our margins remain in line with management expectations."
Shares in the group opened down 1.5% to 623.5p.
French dairy group Danone has reported "solid and profitable" growth in its first half, with sales up 4.6% in the six months and 4.5% in the second quarter. The company said the profitable growth was the result of favourable trends in currencies and commodities, as well as a significant increase in investments. Sales for the half reached €11.39bn and trading operating income climbed to €1.38bn.
Amazon overtook Walmart yesterday as the largest US retailer by market capitalisation after posting unexpected quarterly profits and revenues ahead of Wall Street expectations. The shock profit pushed up its shares and meant the online giant was worth more than $261bn. Amazon said profits in the second quarter increased to $92m, compared with a loss of $126m a year ago. Analysts had expected a loss $52m.
Yesterday in the City
Premier Foods (PFD) plunged by 4.7% after 3pm to 40.5p after recovering from losses in the morning to hover around the flat to 0.5% up mark. The supplier reported that first quarter sales fell 1.6% and branded sales fell 1.4% amid "challenging" market conditions. The Easter effect, with the holiday period coming later this year, was the equivalent of approximately 1.5% of branded sales, meaning they would have otherwise been broadly flat. The sweet treats division was the star performer, yet again, the period.
Nichols (NICL) had a happier day with its stock up 4.2% to 1,385p after it revealed it was breaking into the premium sector with the acquisition of "100% natural" drinks company Feel Good Drinks. The Vimto owner also reported rising pre-tax profits, up 9% to £10.9m, on the back of flat sales of £54.7m in the first half, with non-exec chairman John Nichols saying the group outperformed the UK market.
Another listed drinks group, Britvic (BVIC), which owns Robinsons, finished the day 1.9% down at 721p after it made an acquisition. The group agreed to buy Brazilian soft drinks company Ebba for £120m. Meanwhile, Britvic also announced that revenues grew by 1% to £322.3m in the third quarter.
Unilever's (ULVR) stock had a decent day, climbing 1.8% to 2,910.7p on the back of its quarter two results in which it beat consensus expectations.
Shares in global drinks giant SABMiller (SAB) fell 0.6% to 3,419.7p as a strong performance in emerging markets in Latin America and Africa was dragged back by a challenging period in Europe, China and Australia.
Finally, Sainsbury's (SBRY) closed 2.4% down to 266.1p after issuing £250m of 2021-dated convertible bonds for general corporate purposes.