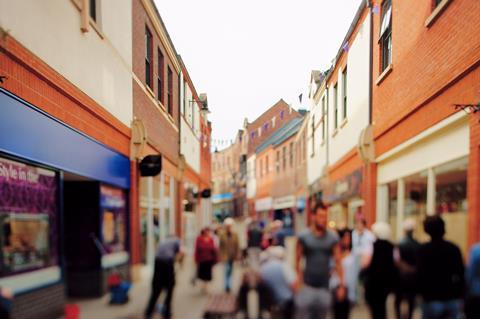 Top story
UK football eased back in September as consumer caution constrained spending in stores.
For the five weeks to 30 September total, the BRC-Sensormatic IQ Footfall Monitor found that UK footfall decreased by 2.9% year-on-year, down from -1.6% in August.
High Street footfall decreased by 1.7% during the month, down from -0.9% in August.
Retail Parks footfall was also down, decreasing by 2.4% in September having been flat in August.
Shopping Centre footfall decreased by 4% in September, down from -3.8% in July.
Helen Dickinson, Chief Executive of the British Retail Consortium, said:
"During the warmer-than-expected weather, footfall slowed in September, with fewer shoppers across all shopping locations. High streets and retail parks held up slightly better as the return to school helped increase the number of shopping visits at the start of the month.
"Retailers will want to invest in their properties in the run up to Christmas, but the prospect of a £400m increase to business rates next year will limit their capacity for improvements. The Chancellor should announce a freeze to rates at the Autumn Budget in November."
Andy Sumpter, Retail Consultant EMEA for Sensormatic Solutions, added: "Rather than the traditional 'Back To School' boost to shopper traffic we would normally expect to see in September, footfall remained subdued as consumer caution on discretionary spending stayed high, perhaps prompted by shoppers withholding spend to save ahead of the Golden Quarter and Christmas.
"While retailers will be hoping this month's first fall in food prices in two years will mark the beginning of the end of inflationary-driven pressure on household budgets, many will recognise that the reality of inflationary-driven interest rates – and consequently higher mortgages and rent payments - will be with us 'higher and for longer', meaning once again retailers will be required to run faster just to stand still."
Morning update
GSK has completed the sale of 270m ordinary shares in Haleon, the consumer health business it spun off last year.
It sold the shares at 329p per share, raising £885.6m with the sale.
Following the transaction, GSK will hold 685m ordinary shares in Haleon, representing approximately 7.4% of the issued share capital of Haleon.
GSK and Pfizer Inc. (which holds a 32% stake in Haleon), have each undertaken not to dispose of any further shares in Haleon for a period of 60 days following settlement of the placing.
Elsewhere, Imperial Brands has kicked off its £1.1bn share buyback programme, announcing the commencement of a £550m tranche.
On the markets this morning
Yesterday in the City
The FTSE 100 ended three days of losses to rise 0.5% to 7,451.5pts yesterday.
Imperial Brands, which lost 2.8% after PM Rishi Sunak's smoking ban proposal on Tuesday, regained 3.9% on its annual results and £1.1bn share buyback announcement to end the day at 1,642p.
Tesco was up another 3.6% after its gains on Tuesday on upgraded guidance to close at 280.4p.