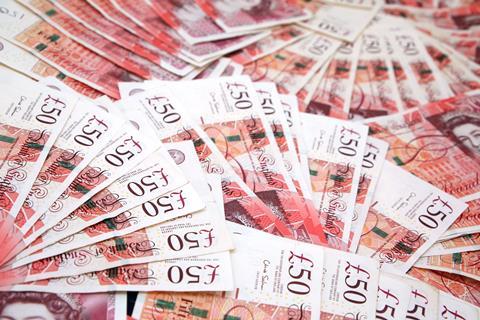 Top story
Food and drink industry experts have welcomed reports of a potential new equity-based rescue package for startups, but warned such a scheme was unlikely to be a silver bullet to solve the current funding crisis.
The Telegraph reported this week the Treasury was set to unveil new emergency measures for fast-growing businesses within days. The existing coronavirus loan scheme has come under fire after it emerged barely one in five businesses applying for help had been granted funding so far.
It is thought the new scheme will centre on a co-investment strategy, with taxpayers matching investors' funding in an effort to keep investment levels steady, after the coronavirus led to a slowdown in activity.
Young Foodies co-founder Thea Alexander said it was "encouraging" that the government was trying to address the "massive gap in the support mechanism".
"My gut feel is this will be good for trading up existing investment, but it is not de-risking the situation and the problem right now is that investors are sitting on their hands, waiting to feel that risk has subsided," she said.
"So, unless this government scheme makes it feel less risky, it is not going to have the kind of tideway impact we are hoping for."
The news came as UK Finance figures revealed this week that only 6,020 loans under CBILS had been approved, out of the 28,460 formal applications lenders had received, amid mounting fears the programme is failing to provide funding fast enough.
Read more later today at: https://www.thegrocer.co.uk/finance
Morning update
Associated British Foods (ABF) has announced it has received confirmation that it is eligible to access funding under the Covid Corporate Financing Facility.
The company did not add further details on whether it intends to withdraw any cash.
In the latest issue of The Grocer read all about Gousto's £33m fundraise and the business' plans for the future as well as the administration of meat wholesaler Star Meats - collapsed partly because of the coronavirus - and Rejuvenation Water's Crowdcube raise.
Read more at: https://www.thegrocer.co.uk/finance
The FTSE 100 opened up 2.8% at 5,784.03pts on hopes global economies are getting closer to staggered reopenings.
Early risers included Associated British Foods (ABF) up 5.5% at 2,043p, Sainsbury's (SBRY) up 2.3% at 203p, Coca Cola HBC (CCH) up 3.3% at 1,991p and Greggs (GRG) up 3.7% at 1,780p.
Ocado (OCDO) was the only faller, down marginally - 0.03% - at 1,600p.
Yesterday in the City
The FTSE 100 closed up 0.6% at 5,628.43pts.
Among the risers, Ocado (OCDO) closed 3.8% higher at 1,600.50p, Associated British Foods (ABF) closed up 2.8% at 1,936.50p, Tesco (TSCO) up 1.4% at 235.80p and Greencore (GNC) up 2.1% at 162.60p.
Marks & Spencer (MKS) closed down 5.8% at 93.40p, Sainsbury's (SBRY) down 1.3% at 198.50p and B&M European (BME) down 2.6% at 302.50p.