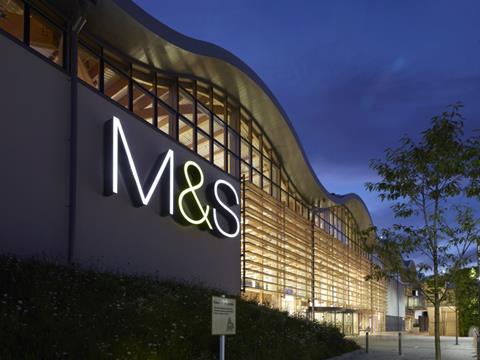 Top story

Marks & Spencer is expected to have slowed the worrying decline in its fashion sales when it reports its fourth quarter figures later this week. It will ease the pressure on CEO Marc Bolland but will still represent the 15th straight quarter of decline for the division. Analysts predict fourth quarter to 31 March clothing sales will be down between 0.4% and 1.2%, which would be a significant improvement on the 5.8% fall M&S posted in January in its Christmas trading update. The group's food division, which makes up for half of its profits, is forecast to be flat for the period. Worries at M&S were worsened in the run up to Christmas when distribution problems at its warehouse, where it has invested £150m, hit home deliveries and led to the click-and-collect service being put on hold.
Shares in M&S (MKS) opened 1.6% higher this morning to 538.5p, and are now up almost 13% since the start of the year.
Morning update
Treatt has reported "solid" revenue growth in its first-half compared with a year ago, with profits also up. The group, which manufactures ingredients for the flavour, fragrance and FMCG industries, said trading had recovered in the second quarter following a "relatively slow" Q1, which reflected the increased seasonality of the business. Underlying gross margins continued to improve, but were offset in the six months to 31 March by adverse raw material price movements.
Looking ahead, Treatt added that order books were "encouragingly ahead" of the same period last year and it remained on course to meet its expectations for the full financial year ending 30 September 2015.
Morrison is to expand its site at Town Centre Securities Merrion Centre in Leeds following the grocer's recent renewal as anchor tenant at the development. The supermarket has absorbed the former Peacocks unit next door to the store adding another 10,000 sq ft to its footprint. The multimillion-pound investment will allow a change of layout and add a number of new ranges, with work to begin immediately and scheduled to be completed by late summer this year.
Morrisons (MRW) shares fell back below 200p on Friday, the lowest the stock has been since the end of February, and is sitting at 198.1p this morning after opening 0.2% down.
There is very little movement elsewhere on a quiet morning on the London Stock Exchange for grocery. Ocado (OCDO) and Greggs (GRG) have both risen more than 2% so far to 338.9p and 1,042p respectively.
It looks set to be a quiet week all round in the run up to Easter, with Thursday the busiest day for the City as M&S reports its fourth quarter trading and Tate & Lyle and Booker also update investors. Internationally, Monsanto is set to report its second quarter earnings on Wednesday.
Away from the markets there is a raft of Office for National Statistics (ONS) announcements on Tuesday for balance of payments, consumer confidence, index of services and GDP, with GFK also updating on consumer confidence.