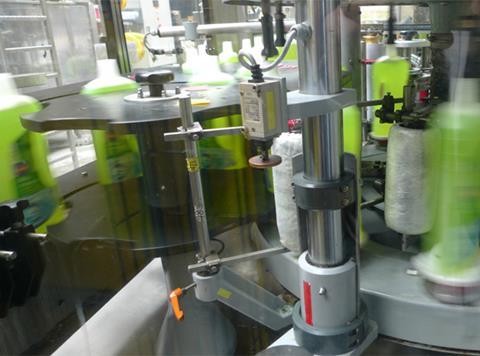 Top story
Household goods manufacturer McBride (MCB) has updated the market ahead of its AGM today on an "encouraging" start to its financial year.
Updating investors for the period from 1 July to 30 September, the private label goods supplier said group revenues fell 2.9% in the period due to the impact of its deliberate customer reduction project.
This means that margins and costs have continued to "show progress" since of the launch of this strategy.
McBride said it is comfortable that it remains on track to deliver its full year expectations, although it cautioned on the "many uncertain macro-economic factors ahead of us".
Chief exec Rik De Vos said: ""The first quarter has been an encouraging one for McBride, with the impact of many of the actions from Repair evident in our financial performance. We are actively working on Prepare initiatives as we look to establish the key platforms that will support our growth ambitions."
McBride shares edged up 0.9% to 194.1p this morning and have risen by more than 25% just in the past three months.
Morning update
Eastern European spirits group Stock Spirits (STCK) has announced a number of changes to its board. Tomasz Blawat, Diego Bevilacqua and Mike Butterworth are all joining as independent non- executive directors, while Andrew Cripps is stepping down from the board and being replaced as senior Independent director by John Nicolson
Tomasz Blawat is currently the CEO of Carlsberg Poland, Diego Bevilacqua is most recently a senior advisor to Bain & Company and Mike Butterworth was formerly group finance director of Cookson Group.
Andrew Cripps has been on the Board of Stock Spirits since the company was admitted to the London Stock Exchange in October 2013. New Senior Independent director John Nicolson has also served on the board since the IPO.
On the markets this morning, the FTSE 100 has opened up 0.5% to reach 7,056pts, though the pounds remains hovering below $1.23.
Early risers include B&M European Value Retail (BME), up 3.5% to 246.9p, Hotel Chocolat (HOTC), up 3.1% to 299p and Marks & Spencer (MKS), up 2% to 341.1p.
Fallers include British American Tobacco (BAT), down 1.4% to 4,601.5p, Imperial Brands (IMB), down 0.7% to 3,936.5p, Total Produce (TOT), down 1.2% to 153.2p and Real Good Food (RGD) down 1% to 41.6p.
This week in the City
There are plenty of updates from the multinational fmcg giants this week.
Firstly, tomorrow brings a first quarter earnings announcement from Procter & Gamble (PG).
Then on Tuesday, British American Tobacco will announce first quarter results fresh from its surprise $47bn move for Reynolds. Also on Tuesday in the US are third quarter results from Coca-Cola (KO), GlaxoSmithKline (GSK) and Cadbury owner Mondelez (MDLZ).
Wednesday brings third quarter announcements from Altria Group (MO) and Anheuser-Busch Inbev (ABI) after the completion of its £79bn mega-deal to buy SABMiller.
Closer to home Magners owner C&C Group (CCR) has its interim results on Thursday.
In economic news, the CBI Distributive Trades and Industrial Trends surveys for the month will be released later this morning.
While GFK's Consumer Confidence figures for October are out on Friday and third quarter, post-Brext, GDP figures are out on Thursday.