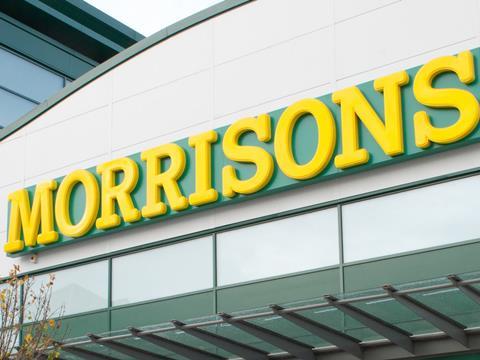 Top story
Morrisons (MRW) is set to help Amazon step up its grocery offering after signing a new supply agreement with the internet giant.
Hundreds of Morrisons products will be available to Amazon Prime Now and Pantry customers in the coming months. Morrisons has also agreed to take space in Ocado's (OCDO) new customer fulfilment centre in Erith to grown its dot.com business.
Shares in Morrisons soared more than 5% to 197.9p this morning on back of its tie-up with Amazon, but Ocado plunged almost 6% to 266p despite its agreement with Morrisons. Tesco (TSCO) and Sainsbury's (SBRY) have both been hurt by the news, with their stock falling 2.1% 180.3p and 0.7% to 251.2p respectively.
The Yorkshire-headquartered retailer said the agreement with Amazon gave it the opportunity to build a broader business which complemented its supermarkets, with the wholesale supply agreement expected to grow volumes and leverage the manufacturing, distribution and wholesale capabilities.
CEO David Potts added: "Today's agreement is built on Morrisons unique strengths as a food maker. The combination of our fresh food expertise with Amazon's online and logistics capabilities is compelling.
"This is a low risk and capital light wholesale supply arrangement that demonstrates the opportunity we have to become a broader business. We look forward to working with Amazon to develop and grow this partnership over the coming months."
The amended agreement with Ocado is subject to detailed terms being agreed and will only proceed if it enables Morrisons to achieve profitable growth online.
Ocado CEO Tim Steiner said: "We are delighted to have reached an in principle agreement with Morrisons. This is a win-win arrangement which allows both of us to grow faster, and more profitably, in a grocery market where channel shift is now an unquestionable reality.
"This potential deal demonstrates Ocado has the technology and know-how to help partners grow their online businesses rapidly and successfully, and take advantage of consumers' increasing desire for the convenience, choice, quality and value offered by online shopping and enabled by the Ocado Smart Platform."
Morning update
It's a quieter Monday morning elsewhere, but Home Retail Group (HOME) has announced the completion of its sale of Homebase to Wesfarmers for £340m following a general meeting last week.
The Grocer also has an exclusive on luxury ice cream brand Mackie's of Scotland. Latest accounts set to be published at Companies House this week showed revenues at the business rose 4% to £11.6m in the year to 31 May 2015 as it boosted listings with supermarkets and sales to Taiwan, Malaysia, Singapore and Korea increased more than four-fold.
The FTSE 100 opened down 0.7% to 6,051.8 points.
City diary
We'll find out tomorrow what affect the slowdown in like-for-like sales in the fourth quarter had on Greggs (GRG) as the high street baker posts its full-year results. Shares in the chain crashed in January when Greggs updated the City and warned growth had slowed as it came up against strong figures from a year ago and high street footfall declined.
Stevia producer PureCircle (PURE) also release its first-half figures tomorrow. The business has not enjoyed the best start to 2016 with its shares falling almost 17% in value since the turn of the year.
The full extent of how the intensifying war on sugar has hot sales at Vimto maker Nichols (NICL) will be revealed on Wednesday when it publishes results for the past 12 months.
Global fresh produce company Total Produce (TOT), which acquired a 65% stake in Los Angeles packer Progressive Produce at the start of February, is scheduled to report its preliminary results on Thursday.
Finally, airport and railway concessions business SSP Group (SSPG) will issue a trading statement on Friday ahead of its annual general meeting.