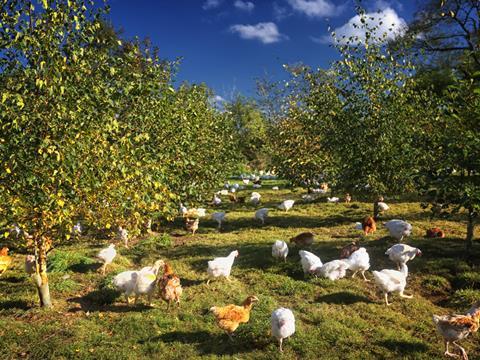 Top story
Moy Park owner JBS is to spin out its international division into a separate company based in Ireland and will list the business on the New York Stock Exchange.
The plan was outlined by Chief Executive Officer Wesley Batista ahead of JBS' first quarter results released later this morning.
Under the terms of the plan, the Brazil-based meat producer will divest its international business into JBS Foods International based in the Republic of Ireland while the core JBS business will continue to be run from São Paulo.
JBS Foods International will list on the New York Stock Exchange if JBS shareholders approve the plan.
JBS, which bought Northern Irish chicken producer Moy Park in a £1bn deal in June 2015, has operations in the UK, US, Argentina and Australia.
It said at the time of the deal that Moy Park would act as its launchpad into Europe as it planned to grow its business through further acquisitions.
Morning update
It's a very quiet morning on the markets, with no UK stock market news of note.
In the Netherlands bottling firm Refresco Gerber reports higher net profit in its first quarter despite being hit by low private label volumes.
Total volumes amounted to 1,324.7 million liters, slightly down from 1,377.3 million liters in the same quarter last year. Co-packing volumes grew by 10.8% to 282.9 million liters, but private label volumes decreased 7.1% to 1,041.8 million liters. Adjusted EBITDA fell to €34.2m from €37.1m last year, but adjusted net profit increased to €5.9m from €2.6m.
CEO Hans Roelofs said: "Our strategic focus to grow Co-Packing relative to Private Label is paying off and I am pleased that this quarter we reported double digit growth in this category. The development of Private Label unfortunately did not meet expectations with volumes declining, partly due to very soft sales in the Easter period."
In the wider retail sector clothing retailer Supergroup reported like-for-like sales growth of 11.3% for the year to April, which was up from growth of 4.8% last year.
The FTSE 100 has opened 0.8% down to 6,113.1pts this morning, with most stocks taking a hit.
Amongst the worst affected this morning are Associated British Foods (ABF), down 2.1% to 3,040p, Paypoint (PAY), down 1.5% to 818p and Poundland (PLND), down 1.1% to 163.8p.
Tesco (TSCO) has also had a weak start to morning trading, down 1% to 157.8p.
Amongst the few risers are Hilton Food Group (HFG), up 3.3% to 595p, Real Good Food (RGF), up 2.5% to 41p and Premier Foods (PFD), up 0.5% to 38.9p.
Yesterday in the City
The success of Hotel Chocolat's float continued yesterday, with the chocolate retailer and supplier up another 11.3% to 211.5p after floating at 148p on Tuesday.
Elsewhere the market was more subdued, with the FTSE 100 up just 0.1% to 6,162.5pts at close yesterday.
Beer and cider producer C&C Group (CCR) was up 2.6% to €4.18 despite reporting a 10.3% fall in operating profits for the year to 29 February 2016 after poor weather and tough market conditions hit trading in Ireland and Scotland.
Food and catering firm Compass Group (CPG) fell 0.9% to 1,251p after reporting a 6.4% rise in operating profit before restructuring on revenues up 5.8% in its first half yesterday.
The supermarkets had a downbeat day, with Morrisons (MRW) down 1% to 189.4p, Sainsbury's (SBRY) down 0.6% to 263p and Tesco (TSCO) down 0.3% to 159.4p. Ocado (OCDO), which was up almost 10% on Tuesday, fell back 2.2% to 288.4p yesterday.
Elsewhere, AG Barr (BAG) was up 3.8% to 552.5p, McColl's (MCLS) was up 2.4% to 162p, while PZ Cussons (PZC) fell 1.1% to 317.6p.