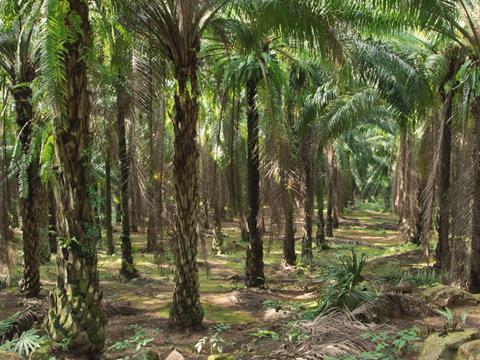 Top story
Swiss food giant Nestlé (NESN) has announced plans to use satellite technology to catch palm oil suppliers responsible for the destruction of rainforests linked to the commodity.
The food group will blacklist palm oil suppliers which fail to comply with its responsible sourcing policy, as consumer awareness of the issue continues to grow.
The Nescafe and KitKat producer says that, from next March, it will publish a list of its suppliers and their compliance to the non-deforestation guidelines.
Companies who fail to satisfy the protocols will be axed from its supply chain, it said.
"We will make a lot of enemies probably," said Benjamin Ware, Nestlé's global head of responsible sourcing, told the Financial Times.
"There are a lot of companies who are not willing to do the job."
In May, Nestlé blacklisted 10 palm oil producers, which supply the company directly or indirectly, including Daewoo Posco, Noble and Korindo, accounting for about 5 per cent of its procurement volumes.
Nestlé have joined other leading food groups, including Kellogg and Pepsico, which have cut links to suppliers who have violated labour and environmental rules.
Palm oil is used in wide range of products including spreads, ice cream, soap and cosmetics. It is mainly produced in Indonesia and Malaysia but suppliers have recently expanded into Africa and Latin America.
Consumer goods companies are under pressure to ensure traceability of palm oil in their supply chains, with many pledging to cut links with those linked to deforestation, environmental damage and labour violations.
Nestlé said it had 60 per cent traceability to plantations where the palm fruit is picked and 95 per cent to the mills where it is processed.
Using imagery and data analytics from a new satellite monitoring service it will have access to deforestation information across its entire palm oil supply chain by the end of the year.
Morning update
It's been a fairly quiet morning, with few announcement of note in the sector, but most eyes seem closely focused on Unilever (ULVR) and the fallout from its backtrack on Friday.
After scrapping plans to move its headquarters to Rotterdam, the consumer goods group slumped in value and investors and now calling for a boardroom sake-up, according to reports in The Sunday Times.
It reports that growing anger from investors for the Marmite producer's failure to listen to concerns in the months before the reversal, has focussed on chairman Marijn Dekkers.
Over weekend, several high profile investors criticised Dekkers for allowing chief executive Paul Polman and finance director Graeme Pitkethly to push for the move despite opposition.
This morning, the Persil maker moved up 0.6% to 4,076p.
International trade concerns continue to drag down the FTSE 100, which is down 0.2% to 7,305pts, having slumped heavily last week.
This morning's early risers include Greencore (GNC), up 1.9% to 203.7p, Marstons (MARS), up 1.3% to 99p, Fevertree Drinks (FEVR), up 1.2% to 3,260p, and Kerry Group, up 1.2% to 93.9p.
The early fallers today include Purecircle Limited (PURE), down 2.1% to 337.7p, Cranswick (CWK), down 1.7% to 3,316p, and Tesco (TSCO), down 1.3% to 211.9p.
This week in the city
After a busy September, it is starting to quiet down again, with just a smattering of announcements in the week ahead.
On Tuesday, British food-to-go giant Greggs (GRG) will announce a trading update for the third quarter, to see how the warm summer impacted sausage roll sales.
Current consumer activity will also be highlighted by Tuesday's BRC and Nielsen report.
In the US, Fairy and Gilette maker Proctor and Gamble will hold its Annual General Meeting.
On Wednesday, Brewer Marstons (MARS) will also provide a trading update for its six breweries and 1600 pubs.
There will also be a trading update by Whitbread (WTB), which is expected to highlight the impact of its £3.9bn sale of Costa to Coca-Cola.
Costco will also reveal its September sales performance with a trading update on Wednesday.
High street stalwart WH Smith (SMWH) will announce its full-year results on Thursday, where it will hope to show it is bucking the downward trend impacting the high street.
On the same day, pharmacy chain, Walgreen Boots Alliance will announce its third-quarter figures.