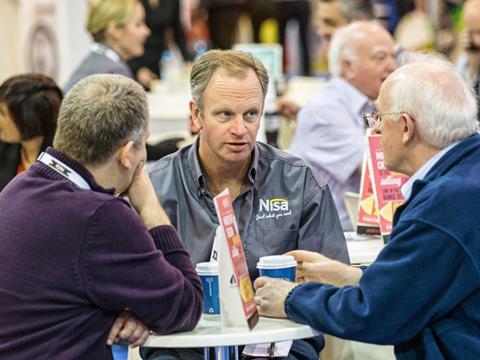 Top story
Nisa boss Nick Read has suddenly left the group over the weekend, with the convenience retailer and supplier currently locked in takeover talks with the Co-op.
Nisa revealed on Saturday that the CEO, who has been in charge since December 2014, had decided to step down with immediate effect, but did not provide a reason for his departure.
It comes as the chain continues talks with Co-op over a possible takeover, after Sainsbury's decided to walk away from its own £130m bid for the company.
Nisa said it had engaged in "a succession planning process" and would announce the results in "due course".
Read returned the lossmaking Nisa to profit over his three years in charge but has not been popular among the group's independent shopkeepers, with rows over executive pay and courting Sainsbury's.
In July 2016, Nisa reported EBITDA of £7.3m, reversing the previous year's losses and marking the largest annual earning swing in the company's 40-year history. The turnaround included the payment of all member rebates and a 12% reduction in central overheads. In 2017, EBITDA rose to £8.6m, with profit before tax of £2.8m.
"My time at Nisa has been both challenging and eventful, and I am proud of our collective success in turning the business round," Read said.
"The return to profitable growth was key to creating the confidence that enabled a sustainable business model for the benefit of all Nisa members. I am grateful for all the support I have received from colleagues and members."
Nisa chairman Peter Hartley added: "We are grateful to Nick for his leadership during a challenging period for Nisa and the wider convenience sector. Nick and his team have brought much needed stability to Nisa, and he will leave the business in a significantly improved financial position."
Morning update
It's a quiet start to the week in terms of grocery and fmcg updates on the London Stock Exchange, but that should change as we get results from Tesco and Greggs over the next two days.
The FTSE 100 has made a positive start to the week, climbing 0.3% to 7,396.12 points.
Tesco (TSCO) has also increased 1% to 188.9p ahead of interims on Wednesday, with Greggs (GRG) down 0.2% to 1,245p ahead of tomorrow's quarterly update.
WH Smith (SMWH) is up 1% this morning to 2,042p, along with SSP Group (SSPG), up 0.9% to 542.5p, B&M European value Retail (BME), up 0.9% to 390.9p, and Diageo (DGE), up 0.8% to 2,473p.
Greencore (GNC) continues to struggle as shares slumped 4.2% as markets open to 188p, with Dairy Crest (DCG) and Cranswick (CWK) also among the early fallers, down 1.1% to 607.5p and 0.6% to 2,934p respectively.
This week in the City
The highlight of the week is the Tesco half-year results on Wednesday, with former executives of the retailer currently standing trail accused of fraud for their alleged part in the accounting scandal of 2014.
The supermarket is expected to report some solid figures for the period as it continues the impressive recovery. Analysts at Jefferies forecast Tesco would have increased like-for-like sales growth by 2.5% in its second quarter, up from 2.3% in the previous three months. Deutsche Bank expected underlying half-year earnings of £713m, up from £596m. Tesco is also set to update the stock market on its multibillion-pound pension deficit.
There is also a Greggs trading update tomorrow, with the food-to-go bakery chain having some tough comparatives from last year to lap.