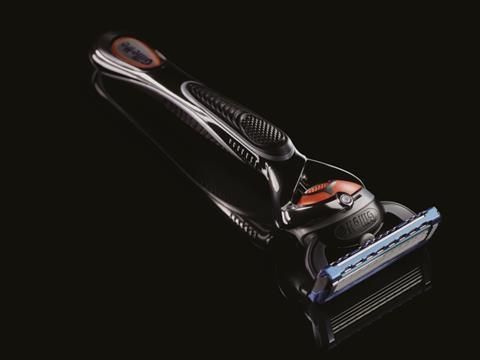 Top story
Consumer goods giant Procter & Gamble (PG) has appointed activist investor Nelson Peltz to its board after conceding defeat in a hard-fought proxy battle.
The move was announced late on Friday night (UK time), with Peltz set to take a board seat from 1 March 2018.
It signalled a dramatic end to long, and at times bitter, fight between the maker of Gillette, Oral-B and Head & Shoulders and the CEO and founding partner of Trian Partners.
P&G initially claimed victory against Peltz back in October after a preliminary count of shareholder votes, but the global firm was forced to concede last month that after further counting the activist investor may have won a seat on the board after all.
The certified count revealed on Friday that the results between Ernesto Zedillo and Nelson Peltz were "extremely close", with Peltz receiving almost 50% of shares voted.
"Because the election results were so close, and because a large number of shareholders voted for Nelson Peltz to be a director, the board has engaged in numerous discussions with Mr Peltz regarding a board seat," P&G said after markets closed in New York on Friday.
P&G CEO David Taylor added: "We respect Nelson Peltz as a highly engaged shareowner and investor, and look forward to his contributions as a member of P&G's board.
"We have had constructive discussions with Nelson and we are committed to working together for the best interests of all P&G shareholders."
Peltz said: "P&G is a great company with tremendous potential. I am looking forward to working closely with David Taylor and the board toward our shared goals of driving market share growth and improved margins to create more value for all P&G shareholders."
Trian Partners, where Peltz is CEO, have built up a $3.5bn stake in P&G this year, which represents a stake of about 1.5% of the group.
Peltz launched his attack on the group for failing to adapt to changing consumer tastes, resulting in years of weak organic growth. P&G hit back, questioning Peltz's record at consumer companies.
Peltz has been CEO of Trian Fund Management since it was founded in November 2005. He also serves as the non-executive chairman of The Wendy's Company and is currently a director of Mondelez International, Sysco Corporation and The Madison Square Garden Company Peltz has also previously served as a director of HJ Heinz Company.
Shares in P&G jumped 1% in after-hours trading.
Morning update
The Grocer revealed on Friday that trade credit insurer Atradius has reduced its cover for Poundland in the wake of the accounting scandal that has hit its South African parent company Steinhoff. The move could lead to availability issues further down the line but is not expected to hit Christmas trading as with just over a week to go Poundland already has its Christmas stock in its supply chain.
Read the full story here.
News that global buyout firm KKR had won the auction battle for the Unilever spreads business also emerged late Friday afternoon. KKR is set to buy the spreads business for €6.8bn on a cash-free, debt-free basis, with the offer subject to regulatory approvals and employee consultation in certain jurisdictions. Completion is expected mid-2018.
Click here to read the story.
Unilever (ULVR) shares opened down 0.2% to 4,187p this morning after nudging up on Friday. The sale of the auction process has been long-awaited by the City so is likely to have little effect on the share price.
Conviviality (CVR) jumped another 2% to 394.2p this morning as investor continued to be impressed at its retail expansion on Friday when it snapped up Palmer & Harvey subsidiary WS Retail.
Morrisons (MRW) also opened the crucial week heading into Christmas down 0.6% to 214.2p, with Sainsbury's (SBRY) down 0.2% to 235.7p and Tesco (TSCO) flat at 207.4p.
Elsewhere, Ocado (OCDO) is a strong early riser, up 1.3% to 341.4p, along with PZ Cussons (PZC), up 1.2% to 314.2p, and SSP Group (SSPG), up 1.1% to 675p.
It was also a solid start for the FTSE 100 as the blue-chip index rose 0.5% to 7,528.36 points.
This week in the City
As expected, it looks to be a very quiet week ahead as the City firmly enters wind-down mode in the run up to Christmas next Monday. There is no company news scheduled, but the monthly GFK Consumer Confidence Index is out first thing on Thursday.