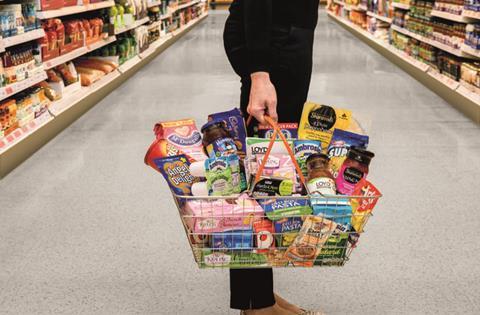 Top story
Premier Foods (PFD) shares have shot up 47% to 46.3p after it admitted it turned down a 60p per share cash offer from US food group McCormick & Company on 14 March.
McCormick bid 52p per share on 12 February and upped its offer last week. But Premier Foods said "this approach has also been rejected on the basis that it significantly undervalues the Company and its prospects".
David Beever, chairman of Premier, said: "McCormick's proposal represents an attempt to capture the upside value embedded in Premier's business that rightfully belongs to Premier's shareholders. The proposal fails to recognise the value of Premier's performance to date and prospects for the future, including the strategic plans we have to accelerate growth.
"McCormick's proposal significantly undervalues the business and the board has unanimously decided to reject it."
Premier said that, while the price per share indicated in McCormick's bid is significantly above the current share price (of 31.5p as of yesterday), "due to Premier's specific capital structure, the board considers that shareholders should evaluate the premium implicit in McCormick's proposal with reference to Premier's enterprise value (which includes allowances for financial debt and ongoing pension obligations)."
"On this basis, the offer represents an insufficient premium which, in the board's view, does not fairly reflect the benefit to McCormick of gaining control of Premier," the company stated.
Furthermore, Premier said the multiple of enterprise value to EBITDA implied in McCormick's proposal does not fairly reflect the company's growth prospects.
Instead, Premier has opted to enter a strategic partnership with Japan's Nissin Foods, that would see Premier distribute Nissin's products in the UK while enabling it to benefit from Nissin's scale to distribute Premier's products overseas.
The Nissin partnership is dependent on Premier not being subject to an offer period under the takeover code.
In accordance with UK takeover rules McCormick is required to announce a firm intention to make and offer or walk away by 5pm on 20 April 2016.
Morning update
BHS creditors are set to meet today to vote on a proposed rent cutting rescue plan that that its owners insist is vital to secure its "long term future".
Last year Retail Acquisitions paid Sir Philip Green £1 for the retailer, which recently began rolling out food sales. However the little known investment group has run into trouble already and is seeking approval of a CVA (company voluntary agreements) to help turn around losses.
BHS is asking property companies owned money by BHS to accept lower rents – wanting rent cuts of up to 50% at 47 stores to keep them open. BHS has said it will pay the current level of rent at 77 stores, but that rent needs to be cut "substantially" at 40 of its 164 stores.
The results of the CVA votes should be known later this morning.
Hilton Food Group (HFG) has appointed two new non-exec directors to replace Chris Marsh who leaves the Board on 27 March and Sir David Naish who will leave the board at the conclusion of the Company's annual general meeting on 25 May.
Worby was group finance director at Genus, retiring in 2013, and previously was group finance director and deputy chairman of Uniq. Worby will serve as chair of the firm's audit committee as current chair Colin Smith moves to become chair of the board and nomination committee.
Christine Cross was originally a food scientist before devoting the 14 years to 2003 with Tesco in senior roles focusing on own brand, non-food and global sourcing. She will become chair of Hilton's remuneration committee upon Chris Marsh's departure from the board.
Robert Watson, chief executive, said: "On behalf of the Board I would like to thank Sir David and Chris who have made significant contributions to Hilton during its transition to a public company and its subsequent successful growth. They leave with our very best wishes and I am delighted that Sir David will continue to contribute to the group as an advisor in agricultural matters.
Other than the shock Premier Foods news there is little other grocery news on the markets this morning as the City winds down before the Easter break.
The FTSE 100 has carried on yesterday afternoon's advance this morning rising another 0.3% to 6,207.6pts.
There is no surprise that Premier Foods is the market's major mover this morning (up 47% to 46.3p). Elsewhere, Ocado (OCDO) is up 2.6% to 304.1p, Unilever (ULVR) up 1.3% to 3,143.5p and Coca Cola HBC (CCH) up 1.1% to 1,460p.
Yesterday in the City
The FTSE 100 shrugged off a difficult start to the day – as shares were sent down by the attacks in Brussels and signals from the US Federal Reserve that a rate hike could be around the corner – to recover and end the day up 0.1% at 6,192.7pts.
Travel groups and airlines saw their shares fall yesterday but the rest of the market proved encouragingly resilient.
The food retail sector was one of the stronger performers, with Ocado (OCDO) up 2.6% to 296.3p and rises across the other listed supermarkets. Tesco (TSCO) was up 2.1% to 201.7p, Morrisons (MRW) was up 1.3% to 202.8p and Sainsbury's was up 1.3% to 280p.
There were also strong rises at Booker (BOK), up 1.7% to 166.1p and McColl's Retail Group (MCLS), up 1.4% to 162p.
Majestic Wine (WINE) fell 1.7% to 424.8p despite update the market on record sales for its Naked Wines division. Science in Sport (SIS) was up 2.8% to 54p after its annual results showed strong international and online sales growth.
Amongst other food and drink suppliers C&C Group (CCR) was up 2.2% to €3.90, while Greencore (GNC) was up 2.1% to 353.8p. After a strong run recently stevia producer PureCircle (PURE) dropped 5% to 395.3p, while Carr's Group (CARR) was down 2.3% to 157.8p.