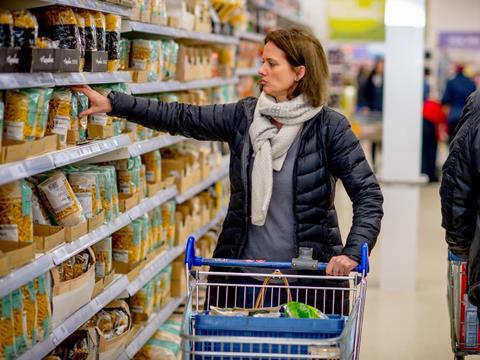 Top story
Consumer confidence in the UK ticked up last month despite increasing worries about personal finance, according to the latest consumer confidence index from GFK.
The long-running index increased by one point to -9 in September as the two measures for the general economic situation improved despite the measures for personal financial situation decreasing.
The measure for the general economic situation of the country during the last 12 months increased two points to -28. This figure remains 12 points lower than September 2016.
Expectations for the general economic situation over the next 12 months increased three points this month to -24; though this is 15 points lower than this time last year.
The index measuring changes in personal finances during the last 12 months fell by three points to -1, while the forecast for personal finances over the next 12 months edged down one point to 4.
Joe Staton, Head of Market Dynamics at GfK, said: "Confidence in personal finances, both looking back and ahead a year, has slipped this month but retail sales in the UK continue to grow despite non-food prices increasing at their highest rate for 25 years.
"Consumers appear to be in a mixed mood – with some confidence measures up and others down – yet there's a strong note of defiance. Many commentators expected shoppers to cut back on spending thanks to the lower purchasing power that arises from higher inflation and weak wage growth.
"But consumers are still spending out there, and have repeatedly defied predictions of a downturn since last year's Brexit vote, partly by running down savings and/or borrowing more. Indeed, the major purchase indicator has crept up a second month in a row and the savings index has sagged. It's live now, pay later. This defiant consumer mood seems to be the 'new normal'. But how long can it last?"
Morning update
The Grocer has the story that spreads business Meridian has hired corporate advisors to explore sale options and capitalise on booming demand for nut butters as health-conscious consumers seek high protein, no-added-sugar foods. Click here for the full story.
This week's edition of The Grocer also has details of a new fundraising campaign by Mindful Chef, the story of Nestle's UK sales slide and a look at the state of UK own label ahead of the Bakkavor float. See thegrocer.co.uk/finance for the details later this morning.
On the markets this morning, the FTSE 100 is up 0.4% to 7,353.1pts.
Early risers include Real Good Food (RGD), up 4.2% to 25p, McBride (MCB), up 1.5% to 211.6p, Total Produce (TOT), up 1.4% to 204.3p, Glanbia (GLB), uip 1.3% to €16.37 and Green King (GNK), up 1.3% to 554p.
Fallers include Crawshaw (CRAW), down 9.4% to 16.3p, PureCircle (PURE), down 2.8% to 492.2p and Applegreen (APGN), down 2.8% to 520.2p.
Yesterday in the City
The FTSE 100 edged up 0.1% to 7,322.8pts yesterday.
One of the index's biggest fallers was Imperial Brands (IMB), which failed to impress investors after announcing it was on track to meet earnings expectations for the full year at both constant currency and reported exchange rates. The FTSE 100 tobacco group fell 4% to 3,172p.
Yesterday proved a better day for travel food specialist SSP Group (SSPG), which rose 5.7% to 529p after announcing revenues jumped almost 15% in the fourth quarter, with like-for-like sales growth of approximately 3%.
Produce Investment (PIL) slipped 1.4% to 182.5p despite increasing full-year sales 8.1% to £200.1m despite a difficult year for potato growers as it secured a higher volume contract with a major retail customer.
Other fallers included Greene King (GNK), down 3% to 547p, Science in Sport (SIS), down 2.8% to 70.5p and PZ Cussons (PZC), down 1.7% to 318.1p.
Risers included Devro (DVO), up 3.4% to 241.8p, Hotel Chocolat (HOTC), up 2.7% to 310p, Fever-Tree (FEVR), up 2.2% to 2,188p and Greggs (GRG), up 2.2% to 1,246p.