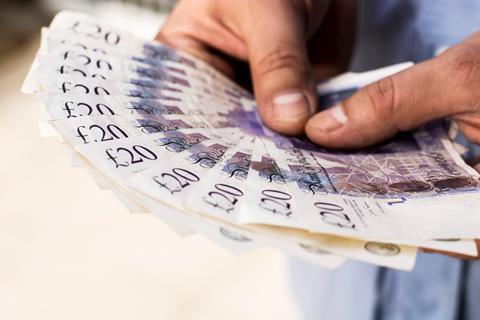 Food & drink SMEs have raised concerns over access to the government's promised support as the coronavirus outbreak threatens their survival.
Last week, the Treasury announced measures for small suppliers, including a one-off cash grant of £10k for businesses claiming small business rate relief or having a property with a rateable value of less than £15k. The grant increases to £25k if the property has a rateable value between £15k and £51k.
Furthermore, a new loan scheme delivered by the British Business Bank will help companies access bank lending – up to £5m – with 80% of the loans guaranteed by the government.
Loopholes and lack of communication, however, have left many startups unclear whether they will be eligible for any of the available support.
"Further clarity is needed from the chancellor and the government," said Habil Ibrahim, founder at Cajuu.
"There is a lot of information suggesting the support is out there, but the probelm is we are not able to easily find it and when we do, we can't verify what the next step is."
For example, SMEs run from home or co-working spaces – which therefore do not pay business rates – are not eligible to access the grants.
Banks' criteria to provide the loans were also criticised for not taking into account new listings and progress made by the startups, but instead focussing on historical financial accounts that do not reflect current performance.
Giles Moody, head of strategy at Young Foodies, said concerns around profitability and business history were widespread among fmcg startups who, being in "growth mode", risk missing out on the loan access.
"I think a lot of it will come down to the individaual banks and their decision-making," he added.
Anna Szymanowska, founder at Fighter Shots, said she looked up the information provided and "pretty quickly it was clear that I do not qualify for any support and that suppliers to the leisure and hospitality sectors had been left out".
"I don't pay business rates nor have assets to receive the loan against, yet as a supplier to coffee shops and offices I lost part of my business," she added.
Even those businesses that qualify to receive the grant have expressed concern as to the mode of delivery and timings.
Under current guidance, companies cannot apply for the grant as the local council will contact them directly but, with "tens of thousands" of businesses trying to access the grant, "I have absolutely no confidence the council will pick up the phone and hand me the money", said Kris Ingham, founder and CEO at Rejuvenation Water.
"I got an email from the council which said they were working hard to allow the support to be available as soon as they could. That for me is completely non-committal," he added.
"From now on I have to run my business – for however long coronavirus continues for – based on £10k of grant which I still have no idea when I am going to receive.
"It is the uncertainty that kills businesses. I have had to act fast, to the detriment of my team, because I do not believe the support is going to be there in the amount and timeframe that we need in order to survive."