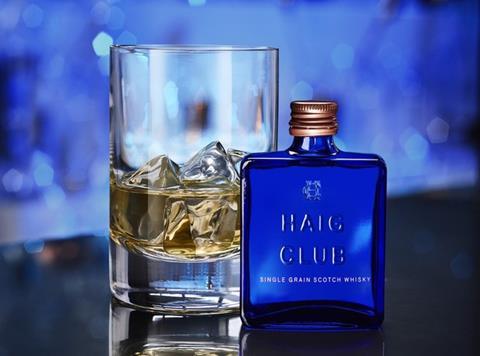 Diageo faces a massive bill from HMRC as part of efforts by the government to crack down on tax avoidance by multinationals.
The taxman has demanded £107m from the drinks giant for the financial years ending 30 June 2015 and 30 June 2016, relating to profits diverted from the UK to the Netherlands, where the company employs more than 200 people and dictates global marketing strategies for brands including Johnnie Walker, Haig Club (pictured) and Zacapa.
The diverted profits tax, or "Google tax", of 25% was introduced by George Osborne in 2015 to target companies that made money in the UK but collected profits offshore, often through complicated avoidance arrangements. Diageo is the first UK business billed under the regime.
Diageo said it did not believe its activities "fell within the scope" of the regime and would challenge HMRC. However, the company would pay the full amount up front before working to "resolve the matter", it added.
"The payment of this sum is not a reflection of Diageo's view on the merits of the case and, based on its current assessment, Diageo considers no provision is required in relation to diverted profits tax," it said.