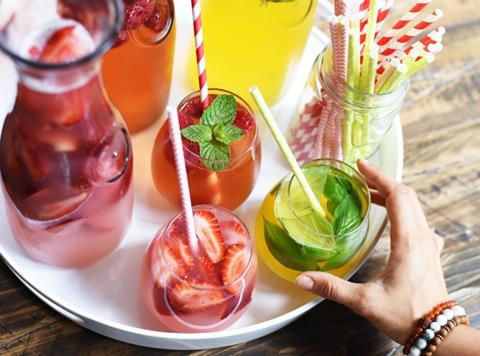 Dr Pepper Snapple Group has announced it has agreed to buy US health drinks group Bai Brands for $1.7bn ($1.37bn).
Dr Pepper said Bai provides a "strong platform to incubate and grow better-for-you beverages" in both the carbonated and non-carbonated sectors.
Its products span enhanced water, carbonated flavoured water, coconut water and premium ready-to-drink teas, including brands Bai, Bai Bubbles, Cocofusion.
The purchase is expected to generate approximately $425m in net sales in 2017 and add an incremental $132m to its current net sales expectation for 2017.
The transaction is expected to be dilutive to reported earnings in the short-term due to planned increases in marketing and increased interest expenses. The deal is expected to add to Dr Pepper's bottom line in 2018.
Larry Young, DPS President and CEO, said: "In a relatively short time, Bai has carved out a leadership position in the enhanced water category and has now extended that success into other fast-growing and profitable categories.
"We're equally impressed with their innovation pipeline, which will continue to meet the needs of consumers seeking great tasting, low-calorie beverages with natural flavours and no artificial sweeteners."
He added: "Bai has contributed greatly to our allied brand line-up since we began distributing it broadly in 2013. Adding it to the broad range of choices and options in our company-owned portfolio is a natural next step. Moving forward, we will empower Bai's management team to continue the breakthrough and disruptive branding and innovation that have revolutionized their categories and work with them to put the brand in front of more consumers in more places."
Bai will continue to be led by founder Ben Weiss.
The cash purchase price of $1.7bn includes a tax benefit of approximately $400m and will be financed through new unsecured corporate bonds.
"We expect to maintain our strong investment grade credit profile and have no plans to change our existing shareholder dividends and share repurchase distributions," the group said.