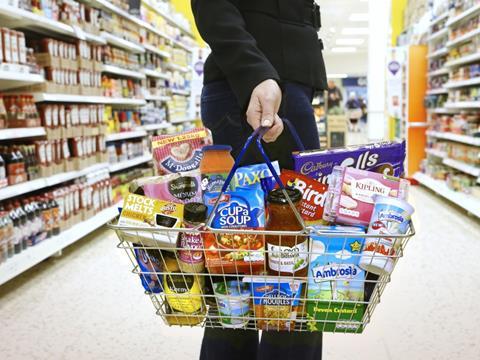 What a difference a year makes. Inflation as recorded by our Grocer Price Index was running at over 2.5% a year ago and it is now negative at -0.6%.
The striking thing this month is that all the big five supermarkets are showing negative inflation. Tesco exhibited zero inflation on 1 June, but as of 1 July it had dropped to -0.25% and Waitrose has swung from 0.55% a month ago to -0.63%.
The supermarket price war is undoubtedly playing a part in this story. However, its importance is often exaggerated. Much of the reason for falling retail prices is falling commodity costs.
Grain prices are down double-digits year on year and sugar prices have also been falling fast. EU sugar prices have come down from €700 a tonne in 2012 to less than €600 a tonne.
The supermarkets have focused their price cutting in recent months on fresh produce. Big ads in the papers have exclaimed lower prices of key items like cucumbers, tomatoes and carrots. And retail fruit & veg prices have really fallen from fast – by 5.74% since the start of the year, according to the GPI.
But it seems doubtful that this is all down to the price war. Our snapshot of wholesale fruit & veg prices from Mintec this week shows prices of potatoes, carrots, apples, pears, oranges and lettuce were all in double-digit decline year-on-year.
And when the wholesale price is moving the other way retail prices are typically going up as well. Wholesale UK banana prices have risen 12.5% over the past year, according to Mintec, and Sainsbury's and Waitrose have both reacted upping their banana prices two weeks ago from 68p a kilo to 79p.
The question is. Will Asda, Tesco and Morrisons follow suit? Perhaps a year ago they would have done. In the current market, perhaps not.