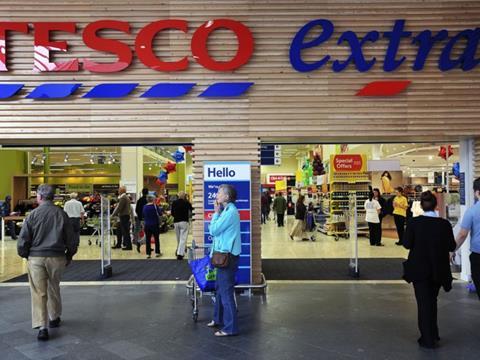 Tesco's credit rating has been cut by Fitch Ratings, the second of the three major credit rating agencies to downgrade Tesco this month.
Following Moody's downgrade of Tesco last week, Fitch has also cut Tesco's credit rating one notch to its second lowest investment grade level BBB. Fellow rating agency Standard & Poor's changed the outlook for its BBB+ rating on Tesco from stable to negative in April.
Fitch said: "The downgrade reflects an increase of competitive pressures in the UK grocery market, in light of the continuing growth of hard discounters and increasing price competition among established players."
"The rating action also reflects economic and political headwinds in its international business as well as execution risk associated with the group's strategic repositioning."
Fitch did add that it believes that Tesco will have headroom at its current rating level to push ahead with its current turnaround strategy and therefore the rating has a stable outlook.
However, the ratings agency expects Tesco to experience further margin erosion, given that that company will face the challenge of sharpening its price proposition and product offering to increase competitiveness and protect market share.
Fitch added: "We believe the implementation [of the turnaround strategy] presents near-term challenges as it entails significant upfront investments and will add to margin dilution.
"Longer-term success is uncertain as consumer acceptance of these complementary brands and new formats remains largely untested, adding some uncertainty around future profitability."
The downgrade is unlikely to cause a significant impact on Tesco's ongoing operations. As Fitch notes, the company's liquidity is supported by access to undrawn bank facilities of £2.7bn at the end of its 2014 financial year, a large cash and cash equivalent balance of £2.7bn at FYE14.
Tesco also has a "well-diversified" debt maturity profile, Fitch said, and demonstrated access to the capital markets.