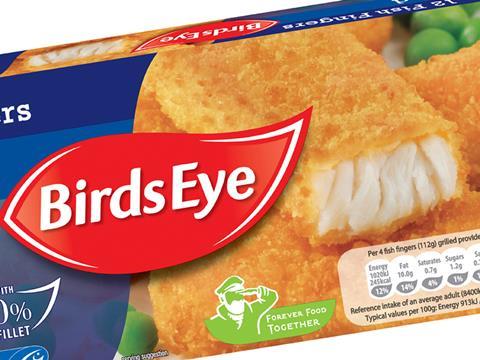 This week the media's inflationary focus has turned to Birds Eye fish fingers, Walkers Crisps, and smaller Toblerones - further signs that price inflation is on the way. But price movements are far from uniform, and deflation remains present across most categories for now as this month's Grocer Price Index (GPI) shows.

Collated for The Grocer by Brand View from over 60,000 supermarket SKUs, the GPI shows price deflation has stabilised ahead of the Christmas trading period, with annual deflation edging back out to -1.71% from -1.64% last month, having peaked at -3.07% in the month to 1 June.

Prices were also down again month on month, falling by 0.8% across the big four.

That said, the collapse in the pound does seem to be creating pockets of inflationary pressure, even if not across all categories. On an annual basis inflation was again present in ambient, though only at 0.02%. Prices had edged up by 0.2% in the month to 1 October. Baby goods saw an increase in annual prices of 2.1%, its first annual price rise in over a year.

On a monthly basis half of the GPI's 16 categories saw price rises in a volatile month. Monthly prices were up in dairy (+2%), baby (+2.1%) and deli (+5.1%). However, other categories saw accelerated price falls including soft drinks (-3.7%), biscuits and confectionery (-3.1%) and health & beauty (-1.8%). As a rise in the price of Birds Eye fish fingers hit the news, frozen prices were up 1.8% month on month - signalling continued price recovery.

All supermarkets, including Waitrose, remain in annual deflation, though three of the big four are now seeing deflation of 1.8% or below.

The exception was Asda, where annual deflation of 2.2% to make it the GPI's biggest price cutter for the first time in over a year lends weight to the argument that it was slower to cut its prices to maintain sales than its rivals, so its investment in price has annualised to a lesser extent.

Sainsbury's this week warned that a "step up in cost inflation in the second half" would push down profits in its second half. In September it pointed to deflation as the chief culprit in first-half 1% like-for-likes decline.