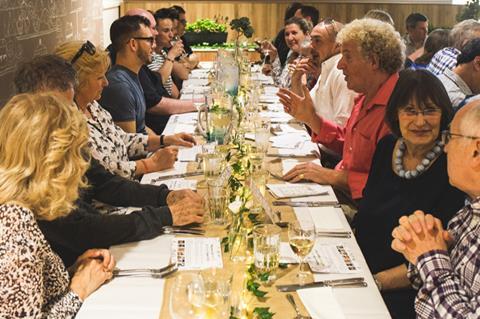 John Lewis Partnership's incubator scheme JLab has been put on hold as part of the group's bringing together of its retail business and Waitrose chain under one management team.
Though entries for the programme were currently suspended, JLP told The Grocer it was exploring ways to continue to support innovative startups and ideas.
"The JLab programme is currently being reviewed, although we still want to continue funnelling exciting ideas which allow us to continue to create new services for our customers," a JLP spokeswoman said. "The Partnership was born out of experimentation and innovation continues to remain at the heart of our business today."
The announcement follows a difficult period for the group, with the partnership bonus in doubt for the first time since the 1950s after profitability sank on a weak performance at John Lewis.
As it seeks to reduce costs and return to profitability, it has brought John Lewis and Waitrose under one team headed by new chairman Sharon White, cutting about 75 management jobs.
Established in 2014, JLab was one of the first incubator schemes to be rolled out by a retailer, offering innovative brands spanning from technology to grocery the chance to pitch and trial their products with JLP.
Three years later, Waitrose joined in the programme and, in 2018, JLab was expanded to run all year round.
WeFiFo, a site that connects amateur and professional chefs with customers, was one of the ideas to win JLab investment. Following its participation in the scheme, it launched an in-store supper club concept across 42 Waitrose stores.
CupClub, a company making reusable cups containing RFID chips, was trialled in JLP's head office after being selected for JLab.
Other participants in the scheme included, CuanTec, which makes compostable food packaging from natural waste, Replenish, making reusable bottles for liquid concentrates, and RePack, a reusable and returnable e-commerce mail packaging service.