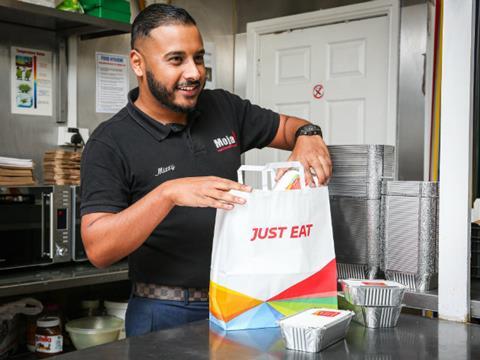 Just Eat (JE) shares have dropped by 10.8% today after the company revealed a £180m write-down on the value of its Australian and New Zealand business drove it to a £76m full-year loss.
Just Eat explained the unexpected £180m non-cash impairment charge was related to its 2015 £455m acquisition of Australian and New Zealand based company Menulog, another food ordering online service.
Menulog had already purchased its rival Eat Now, and Just Eat then endeavoured to integrate both services onto its own platform as part of a global expansion push.
During that process, Just Eat stated, the market evolved and competition intensified in Australia and New Zealand.
In response, auditors projected that the value of Menulog has depreciated by £180m.
Just Eat stressed that the charge is essentially an accounting technicality, but they admitted tough market conditions down under will continue.
The group now plans to revolutionise its operations in Australia and New Zealand by using the expertise of its Canadian business SkipTheDishes, who last year grew its orders by 264% on a pro forma basis.
It employs machine learning technology and sophisticated logistics that Just Eat are to transfer to Australia, to tap into the markets in densely populated cities where revenue potential is greatest, building on its existing marketplaces.
Despite higher revenues and EBITDA than expectations, up by 45% to £546m and 42% to £142m respectively, Just East's share price has plummeted since the financial statement was announced, reaching a nadir of 728.8p as the markets opened this morning , after finishing yesterday at 850.6p.
The shares remain up 46.4% up year-on-year and its strong share price growth since its 2014 listing has propelled it to the FTSE 100.
Revealing its annual results, the online food order and delivery service revealed orders jumped by 26% throughout last year, with 172 million purchases made.
CEO Peter Plumb commented: "2017 was a record year for Just Eat. More restaurant partners joined our platform, increasing the breadth of choice for our customers and strengthening the group's geographical coverage to over 82,000 restaurants.
"As the new CEO, I will be increasing our investment in brand, developing markets and delivery services that will be engineered to complement our thriving marketplace business by bringing more choice to our takeaway-loving customers."