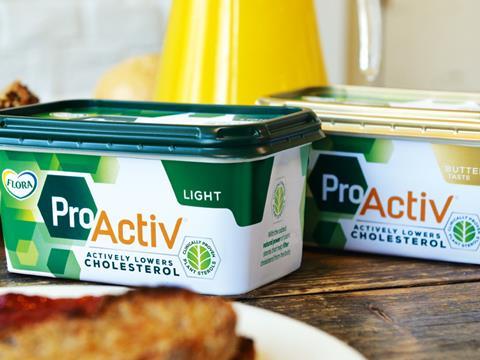 A former boss of Marks & Spencer and an ex-Unilever chief operating officer are being lined up to play key roles in the £6bn auction of Unilever's spreads business, according to Sky News.
Blackstone and CVC Capital Partners, the private equity firms, have sought Unilever's approval to lodge a joint bid for the consumer goods giant's international spreads division. Two Blackstone executives - Marc Bolland, the former M&S and Heineken executive, and Harish Manwani, a Unilever veteran - will be involved in the consortium's offer. Last week reports suggested Clayton Dubilier & Rice and Bain Capital had formed a consortium to bid for the business. (Sky News)
Ministers should phase out all subsidies to farmers for food production by 2025 and instead focus on paying them for other activities such as protecting the environment, one of the UK's leading think-tanks has recommended. According to the report by Policy Exchange, published on Tuesday, a shift away from production subsidies would also free up public funds for other purposes such as the National Health Service (The Financial Times £). Britain should abandon tariffs on American and Argentinian meat products after Brexit to bring consumer food prices down, according to a leading rightwing thinktank. Policy Exchange said the UK should phase out tariffs on agricultural products, saying they raise prices and complicate trade deals, although critics say that would pave the way for hormone-treated beef or chlorine-washed chickens, currently banned under EU law, to reach British supermarket shelves. (The Guardian)
Ripples from Tesco's Booker deal are already being felt, writes The Telegraph's Ashley Armstrong, but it is Sainsbury's which has to make its move. Looking at potential Sainsbury's deals for Nisa, P&H and Booths, she writes: "Sainsbury's best bet might be dropping its scattergun approach to defensive deal-making and getting back to retailing." (The Telegraph)
Booths, the family-owned upmarket grocer, has been forced to call in accountants to conduct a financial health check of the business after a difficult 18 months. Royal Bank of Scotland and HSBC have drafted in Grant Thornton to conduct an independent bank review of the business, which operates 28 stores across the north of England. (The Guardian)
Dutch brewing giant Heineken has enjoyed a leap in profits in the first half of the year thanks to a growing thirst for its beers, as well as a fall in one-off costs (The Telegraph). Heineken, the world's second-largest brewer by sales, beat analysts' expectations in the first half as it reported a rise in revenues and earnings in all of its four global markets in 2017 (The Financial Times £). Heineken appears to be refreshing the parts non-alcoholic beers have often struggled to reach after spending two years trying to get the taste right. While alcohol-free versions of brands including Carlsberg, Beck's and Budweiser have left consumers ambivalent about the taste, the Dutch brewer believes that it has succeeded with what it reckons is "the ultimate challenge" for brewers (The Times £).
A dry spell in Germany and a rising thirst for craft beer look set to provide a bumper year for British hop growers. While German growers, which normally produce about a third of global supply, have been hit by a drought, British hop farms have enjoyed more benign weather and stand to benefit from any shortages and consequent price rises. (The Times £)
The FT's Lex column suggests worries over FDA action against tobacco may be overstated. It writes: "Of course the industry remains vulnerable to government intervention. But there is a long way to go before any new restrictions are implemented. The permissive attitude to ecigarettes, the other side of the proposal, is more likely to stick. All should benefit — but none more so than PMI, which possesses one of the most promising ecigarettes." (The Financial Times £)