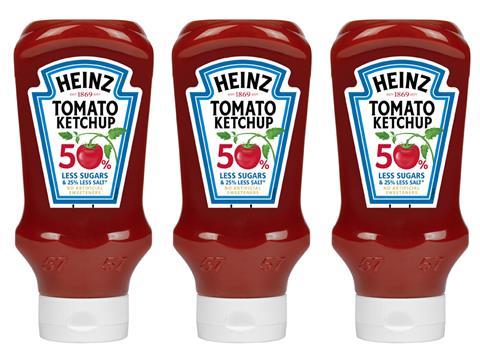 Kraft Heinz's struggles continued as the fmcg giant posted another quarterly net sales decline, falling 4.8% to $6.1bn compared to the prior year. Disposals and a strong dollar contributed to much of the sales drop, though organically revenues were down 1.1% (The Financial Times £).
Falling demand in the US for cheese and cold meats has knocked Kraft Heinz's quarterly sales down, with the business continuing to face pressure as it grapples with changing consumer tastes. Shares, however, jumped 13.4% after investors cheered better than expected profits (The Times £).
Altria has written down the value of its investment in Juul by $4.5bn as the e-cigarette startup came under pressure over the vaping effects on health following several deaths and lung illness cases in the US. Altria, parent of Marlboro-owner Philip Morris, said the decision was due to certain US cities, states and some international markets banning flavoured ecigarettes after the deaths and illness cases (The Financial Times £, The Times £).

Altria acquired a 35% stake in Juul Labs last year for $12.8bn, as it sought to recover falling sales of its traditional cigarettes. However, risks associated with vaping also led to the collapse of Altria's $200bn merger talks with Philip Morris International. (Sky News).
A salmonella scare has sparked the recall of 17 hummus products stocked by Aldi, Morrisons, Lidl, Asda and Sainsbury's as well as a Nando's branded product. Zorba Delicacies said it was recalling "various brands and flavours of hummus" as they may contain salmonella, known to cause fever, diarrhoea and abdominal cramps (The BBC).
Pork, chicken and beef prices are expected to soar next year due to a global shortfall in meat supplies caused by the outbreak of African swine fever in China. China's total swine herd dropped 45% since last August, sparking a dramatic increase in Chinese imports which has led to global shortages (The Financial Times £).
The Guardian asks whether Tesco's new £8 a month loyalty scheme is worth it. The newspaper argues that if you are a big shopper at Tesco, then there are big savings to be made. However, online shoppers and customers who make smaller regular purchases will not be able to take full advantage of their yearly £96 fee (The Guardian).
Many Asda workers are facing the sack this weekend unless they sign a new contract which includes the introduction of unpaid breaks. Some 2,000 workers have until Saturday to agree the terms or risk getting fired (The BBC).
Soap bars are regaining popularity among Britons as consumers look for alternatives to avoid plastic bottles. Following decades of decline, soap bar sales rose 3% to £68.3m over the past year, faster than both liquid soap and shower products, according to data collected by Kantar (The Telegraph).
McDonald's Portugal has apologised for using the slogan "sundae bloody sundae" in a Halloween campaign for its ice cream dessert. The fast food chain pulled the campaign, offering two-for-one of its sundae strawberry variety, and said it was never meant as "an insensitive reference" to the events of Bloody Sunday (The Guardian, The BBC).
Czech billionaire Daniel Kretinsky upped his stake in German wholesaler Metro to nearly 30%, just two months after failing to take over the company for €5.8bn (The Financial Times £).