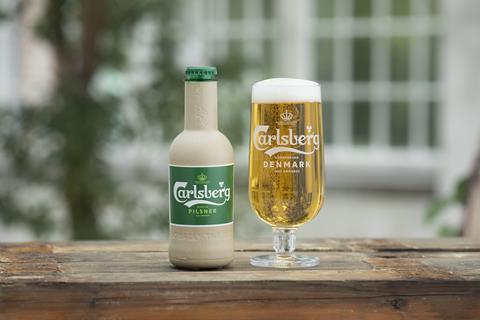 Carlsberg's chief executive warned of weak consumer sentiment and denounced Moscow's seizure of its Russian subsidiary as the Danish brewer reported lower than expected beer sales across its key markets (The Financial Times £). Carlsberg has announced it has terminated its business in Russia after the Kremlin took control of its operations in the country (The BBC).
The world's biggest brewer is to return $1 billion to investors via its first-ever share buyback as it battles to restore its fortunes in the wake of the Bud Light furore (The Times £).
AB InBev is ready for a comeback fight. The Belgian brewer still nurses the bruises from a bust-up with US consumers over its Bud Light advert. A fresh deal — this time with the Ultimate Fighting Championship — offers a chance to reconnect with core customers. (The Financial Times £). The world's biggest brewer, AB InBev, has revealed a further big drop in US sales amid a boycott of its once best-selling beer (Sky News).
Marks and Spencer has been working with a charity to make extra meals and deliver them to those in need. (The Telegraph £)
Writing in The Telegraph Alex Freudmann, managing director of Food at M&S, said: "If our founder could see what we were doing now, I have a feeling he'd approve… We are flipping the mindset from using food that is too good to waste – laudable as that is – to using capacity that is too good to waste. So everyone can have access to a fresh, hot and healthy meal." (The Telegraph £)
Companies are going bust at the fastest rate since the global financial crisis amid a warning that thousands more are in 'critical' financial distress (The Daily Mail). Company insolvencies across England and Wales were up 10% in the last quarter compared to the same period last year, according to official figures, as a separate report warns of a leap in financial distress (Sky News).
Fortnum & Mason is planning to expand in the US amid growing demand for British classics such as tea and jam. (The Telegraph £)
People are used to seeing stark warnings on tobacco products alerting them about the potentially deadly risks to health. Now a study suggests similar labelling on food could help them make wiser choices about not just their health, but the health of the planet. (The Guardian)
Shares in Kweichow Moutai, one of China's most valuable businesses and whose premium spirit is sold for about $200 a half-litre bottle, jumped 6 per cent on Wednesday after it raised distributor prices for the first time in six years. (The Financial Times £)
A fifth of Britons start planning for Christmas in November, John Lewis says. Kathleen Mitchell, its commercial director, said the longer timeframe was explained by customers getting excited for Christmas but also planning ahead to spread the cost. (The Guardian)