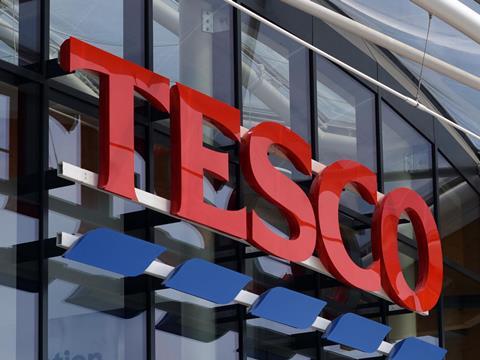 Investors are braced for Tesco to report slowing sales growth this Wednesday despite a boost from the summer heatwave and England's World Cup run. Despite the hype over the supermarket giant's recent launch of two discount stores, total sales at its other 3,400 outlets grew just 1.9% over the summer months, according to researcher Kantar Worldpanel (The Times £).
However, Tesco is poised to reveal a double-digit rise in profits this week thanks to strong summer sales and its takeover of cash-and-carry chain Booker (The Telegraph). "Investors and commentators will be keeping a close eye on how the company is progressing in its ambitious recovery plans when the results are released on Wednesday," writes The Guardian's Shane Hickey. "Some industry observers are cautiously expecting positive news from the UK's largest supermarket, though this year is seen as a stepping stone for the company." (The Guardian)
The Qatari owner of Harrods has received a dividend of £125 million as the world famous shopping emporium boosted sales and profits. At a time of significant hardship on Britain's high streets, Harrods has again managed to report a stellar year. The annual results show that the luxury retailer made a pre-tax profit of £215.9m, up 9%, on gross sales that jumped 6.8% to just over £2.1bn. (The Times £).
Ordinary shareholders are racing to secure a fair say on Unilever's plans to quit Britain, as a vote on the move threatens to descend into farce. Individual savers who hold Unilever stock through online investment platforms are bombarding them with requests to vote on the proposal. Criticism of the way the Unilever ballot is being carried is growing, with wealth manager Brewin Dolphin warning it is too complicated. (The Daily Mail)
The chairman of Unilever and other board members are at risk of huge investor revolts at next year's annual general meeting over their handling of plans to scrap the consumer goods giant's UK headquarters. (Sky News)
Chris Edwards, the founder of Poundworld, is planning to launch a new chain of discount stores and aims to have a hundred shops open by the end of 2019. Edwards said the chain would be called Onebelow and would initially be funded from his personal wealth. (The Financial Times £)
Pret a Manger's owner said last night that it was sticking by its embattled chief executive Clive Schlee despite growing anger over the death of a teenager allergy-sufferer who ate one of its baguettes. (The Times £)
The chief executive of Pets At Home says he is "frustrated" at the lack of Amazon's tax contribution to Britain. In a letter to Philip Hammond, the chancellor, before the budget on October 29, Peter Pritchard says that there is a clear inequity in the tax system between retailers with stores, burdened by business rates, and those without. (The Times £)
Sainsbury's is taking on Boots, Superdrug and Debenhams with department store-style beauty aisles staffed with specialist assistants. As part of a substantial push into the UK's £2.8bn beauty market, which is continuing to grow while fashion and homeware sales fall back, the larger beauty aisles will be tested out in 11 stores around the country and taken to more stores next year if it proves a success. (The Guardian)
The Mail asks if Tesco's new discount chain Jack's is "really a rival for Aldi and Lidl, or an elaborate PR stunt"? "By welcoming a handful of Jack's shops into the 1000-unit Tesco family, what the supermarket giant has done has quietly reminded its rivals who's boss. Tesco clearly has the scale, power and the agility to defend itself. It has loaded the gun now and will fire when the time is right." (The Daily Mail)
The Telegraph writes about how Lidl can "make or break a French vineyard. It writes: "Lidl might be best known for its bargain Bratwurst and rapid expansion within Europe, but the German chain has also become synonymous with offering top quality tipples at rock-bottom prices." (The Telegraph)
Shoppers turned to credit cards and overdrafts to keep up their summer spending spree, stoking fears about a growing bubble of consumer debt. Households borrowed £1.5bn last month, almost double July's level, Bank of England figures out this week are likely to show. (The Times £)