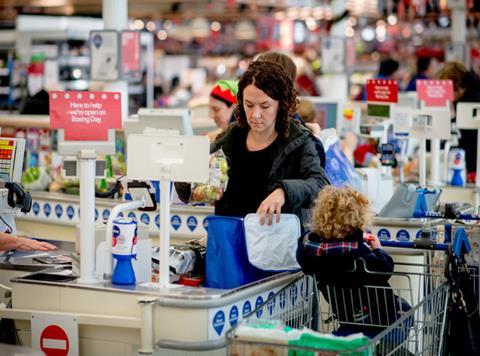 The chances of the first rise in interest rates in more than a decade have grown after Britons shrugged off economic uncertainty to hit the high street in September (The Times £). British households are spending more in the shops - but largely because of higher prices, rather than because they are taking more goods home (The Telegraph). Higher prices for food and clothing prices driven up by the weak pound fuelled retail sales growth last month (The BBC). Rising clothing and food prices helped UK retailers enjoy an uptick in sales growth last month (Sky News).
Two Scottish distilleries are to be brought back to life after Diageo pledged to invest £35million in them. Brora and Port Ellen, which are known for producing some of the most highly sought after Scotch whiskies, are expected to be reopened by 2020 after they were closed in 1983 (The Daily Mail, The Financial Times (£). It's Britain's most successful food and drink export - and today there came more evidence, were it needed, of the booming demand for Scotch whisky (Sky News).
Amazon could face an additional tax bill in the US following a demand last week by Brussels for back taxes in a regulatory pincer on untaxed profits of nearly €2bn held in Europe. The European Commission had concluded that the online retail giant must pay €250m for back taxes in Luxembourg on these profits, built up within a corporate structure that bridged the company's US and European operations for almost a decade. (The Financial Times £)
Discount supermarket Aldi is building a new distribution hub in the UK, securing 400 jobs. The grocer has submitted plans to build a new 21 acres facility in Bedford – the equivalent size of 20 football pitches. The new site will be its 12th distribution centre in the UK and will predominantly be used to serve its growing customer base across the south east of England. (The Daily Mail)
Some retailers may be feeling the squeeze, but not the world's biggest luxury goods company. LVMH, home to labels including Christian Dior and Moet & Chandon, delivered a better-than-expected rise in revenues of 12% to €30.1bn for the first nine months of the year, after currencies and acquisitions. (The Times £)
Tesco has joined a chorus of businesses who say they will keep accepting the old £1 coin after they cease to be legal tender on Sunday (Sky News). Shoppers have expressed their annoyance at receiving old £1 coins in change, a week before businesses can refuse to accept them (The BBC).
British shoppers will face higher prices unless EU nationals can work freely in the UK after Brexit, the country's retail trade body has warned. In a report, the British Retail Consortium said ending free movement for EU nationals could raise retailers' wage bills. (The Financial Times £)
Efforts to thwart Lidl and Aldi with price cuts add to pressure on US supermarkets, writes the FT. In the US, food prices registered their first annual drop in nearly 50 years in 2016 — the result of lower oil and grain prices, which was only exacerbated by aggressive discounting. (The Financial Times £)